If you are part of the 75.5% of employees that don't plan on staying at their current job for longer than five years, chances are you're on the job search, or will be soon. Transitioning to a new job can be tough, but don't let your emotions deter you from diving in headfirst to the physical therapy or radiology job that you know you deserve. The perfect job is out there, and it is our goal to help you find it. But what do you do after you accept a job offer?
At Radius, we do everything you can to not only land the perfect position, but transition into it seamlessly and tactfully. In addition to the basics of resigning from your current position, we have compiled a 5-step guide to help you navigate the job offer acceptance process like a pro. 
1. Let Other Contenders Know
If you were in the position of interviewing for multiple jobs, you must tell any other job prospects that you are no longer a candidate. Don't be the candidate that ghosts their potential employers; even though you have decided against working with them now, there is no reason to not stay on good terms. There is no such thing as too much networking, and you never know when you might need to revisit your old connections. 
2. Fill Out All of the Paperwork
Accepting a new job offer typically involves a lot of bureaucratic communication and staying on top of everything is one way to ensure a smooth transition. Sending in a formal resignation to your current boss is step one, followed by an acceptance letter to your new boss. This acts as a paper trail confirming all of the details of the new position (salary, benefits, etc.) so there is no confusion.
Then, look into any changes that need to be made in terms of carrying over health insurance, 401(k)s, or other employee benefits. If you are moving, make sure your new address has been updated where necessary. You ideally want all of these details in place before your first day, so that you can focus on diving in headfirst to your new position! 
3. Maintain Your Social Networks
Healthcare professionals can sometimes be subject to long and irregular hours, so you have likely developed some close relationships with your colleagues. Starting a new job means that you may not see your old coworkers or managers very often, so now is a great time to get their personal contact information or add them to your social networks if you haven't already, because they are important members of your professional (and perhaps personal) network.
Once you have made the job offer acceptance official, it's time to let the rest of the world know. Take the time to update your social media profiles with your new company and title. Also, if you feel it is appropriate, connect with your new colleagues and managers on LinkedIn if you come across their pages. Starting off on a friendly and professional foot is always a good way to start a new position.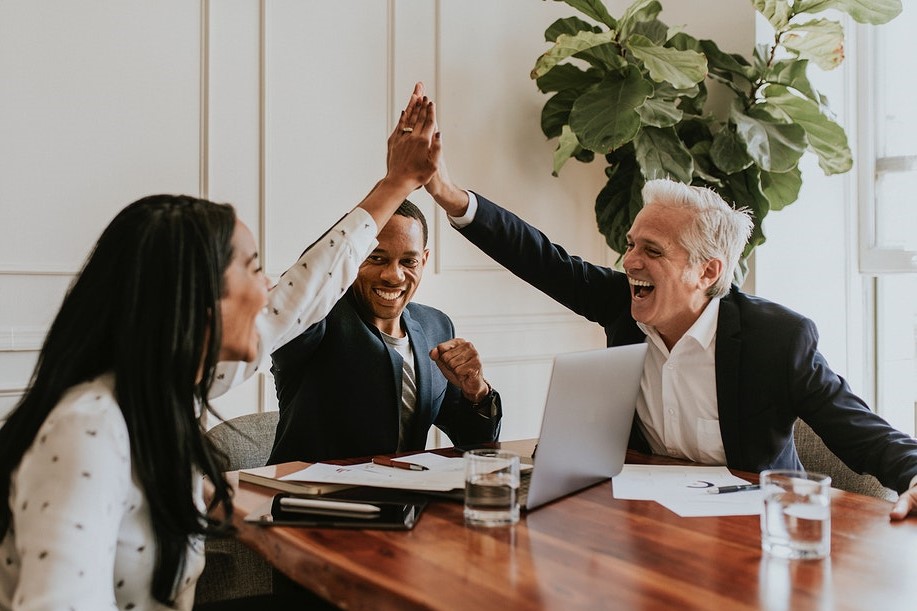 4. Keep Your Recruiter In The Know
If you worked with a recruiter or staffing agency to find your new position, keep the people you worked with in the loop! At Radius, we love being a part of your job placement journey. Keep us updated about your last day at your new job, the first day at your new job and everything in between. We are just as excited as you are, as we really are invested in your success.
Check out this case study to read all about the support one Radius candidate recently received while on the job hunt: "I can't express in words the support I got from this company… after my placement, I got a few phone calls from the recruiter assigned to me, and she was just calling to check in to see how things were going." Our involvement in your placement doesn't end once you land the position!
5. Use Your Time Off Wisely
Chances are, you will have some time between leaving your old position and starting your new one. Even if it is only a few days, make the most of this time to organize your home, run errands and tie up loose ends that you may not get a chance to after starting your new job. Taking some time to yourself can help get you in the right mindset and allow you to be more productive, rested and happier when you begin.
If your new position requires relocation, spend some time exploring your new neighborhood and getting to know your way around. And if you're already settled and organized – then just relax! It won't be long before you're happily busy with your new healthcare position. 
Are you looking for a new healthcare opportunity? Radius Staffing Solutions is a boutique permanent placement recruiting agency, working in various healthcare fields like pharmacy, healthcare management and medical imaging, at facilities across the country. Reach out to us today to see what we can do for you.
[button link="
https://radiusstaffingsolutions.com/job-listings/
" color="lightblue"] Find a Job[/button] [button link="
https://radiusstaffingsolutions.com/contact-healthcare-employment-agency/
" color="lightblue"] Request Talent[/button]