When you hear the terms 'registered nurse' and 'nurse practitioner', you may think they are somewhat interchangeable with one another. While they do share some similarities, there are significant differences that set the two professions apart. The main differences between a registered nurse and a nurse practitioner is the level of authority they have in dealing with patients, and the level of education required to obtain the title.
At Radius Staffing Solutions, we know that making important career path decisions can be difficult – but we are here to help! Perhaps you have found yourself at a crossroads in your nursing education and are trying to decide which path to take? Read on to see which route is the right one for you.
What are the Duties of a Registered Nurse?
A registered nurse (RN) is a healthcare professional that offers assistance to physicians, as well as education and care to patients.
Among their primary duties is preparing patients to see physicians, as they are often the first point of contact that a patient has with the healthcare team. RNs have a broad and general understanding of many medical practices and should be able to perform a wide range of tasks if needed.
They are responsible for tasks including (but not limited to) administering medications, recording patient symptoms and medical history, and operating medical equipment. RNs primarily work in hospitals and surgical settings but can also work in other environments like long-term care facilities and clinics.
According to the Bureau of Labor Statistics, RNs are going to be in high demand for the next several years, in order to cope with an aging population and additional factors.
What are the Duties of a Nurse Practitioner?
A nurse practitioner (NP) is someone who performs similar duties as an RN, but also has much more autonomy in the care they can provide. The profession has been described as bridging a gap between nurses and physicians. According to BLS, the profession is currently in very high demand, largely due to physicians choosing to move away from family care to focus on specialties.
One of the main aspects that sets NPs apart from RNs is the level of responsibility they have, which allows them to prescribe medications and develop care plans for patients. Due to their qualifications, NPs also have the opportunity to set up their own practice if they wish. In addition, they can also choose to specialize in a number of different healthcare areas, such as pediatric care, women's health, family health and more.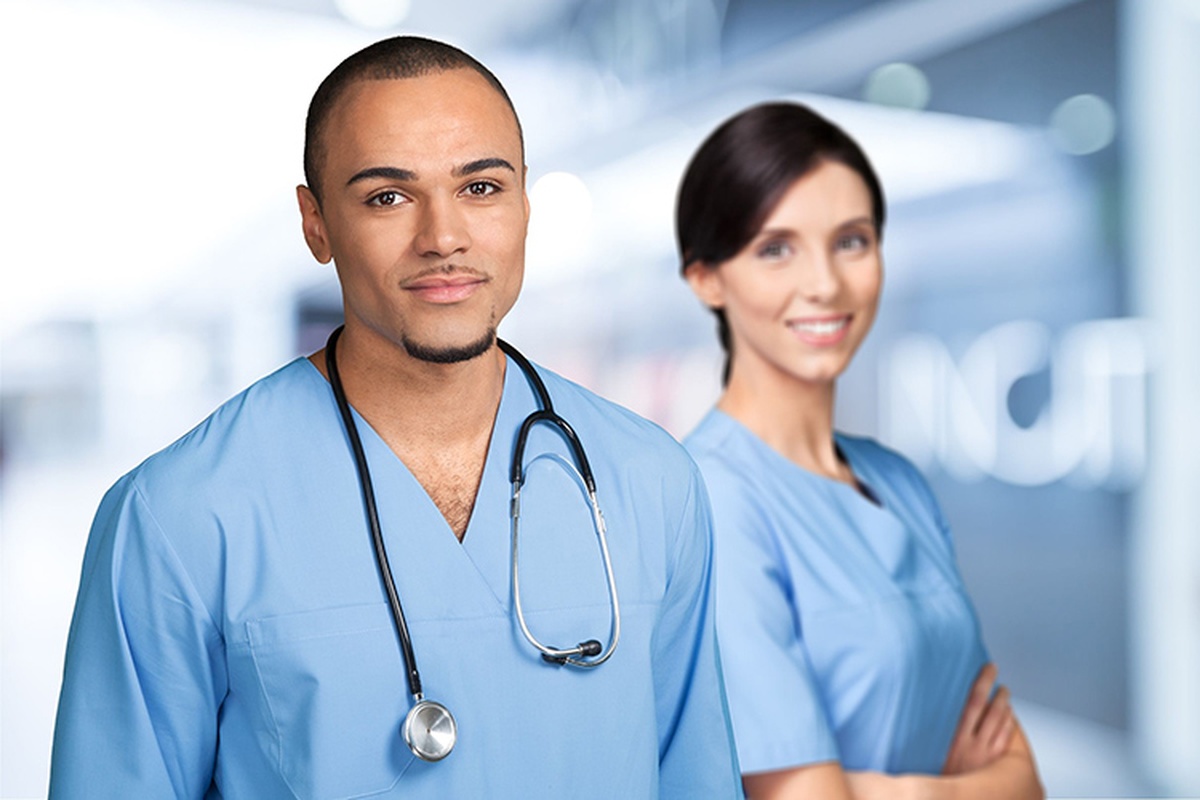 Education Differences for Registered Nurses and Nurse Practitioners
It is possible to become an RN with just a bachelor's degree, typically a Bachelor's of Science in Nursing (BSN) as nurses with this specific degree will have an edge over those who don't. RNs must also must pass the National Council Licensure Exam for Registered Nurses (NCLEX-RN) in order to practice. The continued education requirements for RNs vary from state to state.
Sometimes RNs choose to further their careers by going back to school to become NPs. In addition to an undergraduate degree, NPs are required to obtain a Master's of Science in Nursing (MSN), and some choose to pursue a further doctorate degree in nursing. There are usually continued education requirements for NPs to maintain their certification, generally a combination of clinical practice hours and education hours.
How Do I Choose Between RN and NP?
Trying to decide which path to take in the world of nursing can be a difficult one. You have to consider many factors, such as education, salary, and responsibility. Personality type can also dictate the type of healthcare profession you would excel the most in.
For example, if you want to maintain more of a human connection with your patients, an RN may be the way to go. On the other hand, if you are more interested in a deeper understanding of healthcare practices, NP may be the better choice.
The decision does not need to be made right out of nursing school, either. Many nursing graduates practice as RNs for years before returning to school and making the switch to becoming an NP. Shadowing another healthcare professional in your profession can help make the decision easier.
Overall, personal job satisfaction and reward should dictate the decision the most – if your heart is not in it, you may end up regretting the choice. At the end of the day, it is a personal choice and one profession is not inherently 'better' than the other.
Interested in a job as a registered nurse or nurse practitioner? We have lots of positions available! Join the conversation on LinkedIn or email us directly at .