For virtually every healthcare sector, a certification or licensure is required to practice. In many cases, licenses must be obtained on a state-by-state basis. This can pose limitations for healthcare professionals wishing to travel or wanting the option of being able to work in different states. 
Compact licenses are multi-state licensures that allow one healthcare professional to work across several different states. This is beneficial in more ways than one: it saves on registration and renewal costs, it opens up a wider talent pool for healthcare facilities to work with, and it removes some of the redundancy involved in connecting workers with jobs. 
Especially now, when many health systems are in dire need of extra hands, making it possible for healthcare professionals to practice in a variety of locations is a welcome idea. During the height of the pandemic, states that didn't yet have these practices in place implemented them on a temporary emergency basis, but may be considering adopting them as permanent fixtures. 
Want to learn more about compact licenses and their standing in your field? Keep reading!
Registered Nurses
Perhaps the most common healthcare profession to use compact licensure is nursing; there are currently 34 states that fall under the Nursing Licensure Compact (NLC) agreement, at the time of this publication. It removes multiple complications and financial burdens for nurses that wish to travel to different states to work, as well as gives healthcare systems access to the help they so urgently need. 
In order to obtain a compact nursing license, you must have all of the traditional requirements of a registered nurse: have graduated from nursing school, have passed the necessary exams, and be eligible for licensure in your state (or have it already). There may be slight differences in application requirements between states, but all necessary info for your particular nursing board can be found here. 
Advanced Practitioners
As for ARPNs, a model law was adopted on August 12, 2020 that will allow them to hold one license and practice across multiple states. However, no states have taken action to move forward with this legislation so far, and a minimum of 7 states must be on board in order for the legislation to become active. It is still a fairly fresh proposal, and there is a lot of controversy surrounding the scope of practice of advanced practitioners that is likely complicating the matter, but there is still hope that it may be implemented in the future.
For other advanced practitioners such as Nurse Practitioners, Physician Assistants and Midwives, there are not yet any states which offer compact licenses, and professionals must hold individual licenses in every state they wish to practice. The APRNs licensure would allow them to practice independently, which has long been a point of contention among healthcare providers. In this sense, it is likely that a similar concern is preventing licenses for other types of advanced practitioners.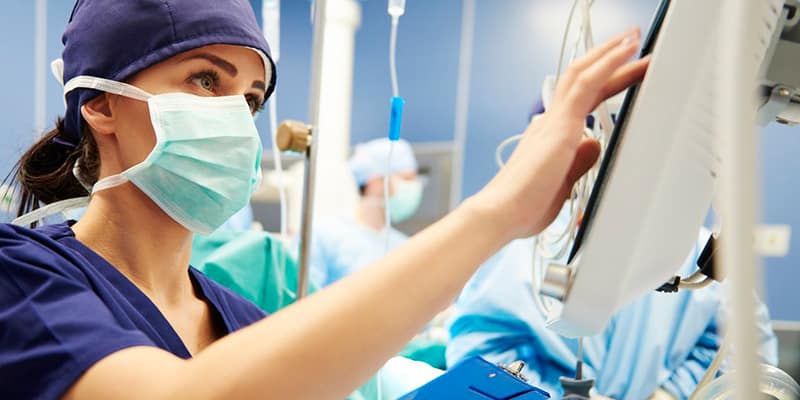 Physical and Occupational Therapists
Compact licenses are also an attractive option for physical therapists, with 20 states currently under issuing and accepting this kind of licensure at the time of publication. Many more are likely to follow suit. This increases mobility for physical therapists to travel to understaffed or underfunded facilities, relieving some strain on these systems. Like other compact licenses, this certification typically ends up being less expensive for the healthcare professional, opens up a much wider opportunity pool and grants access to deserving communities that may not have enough PTs in their home state.
There is also headway being made to offer the same type of licenses for occupational therapists. An initiative started in October 2019 by the American Occupational Therapy Association (AOTA) and the National Board for Certification in Occupational Therapy (NBCOT) to create OT compact licenses has made its way to stakeholders in June of this year and is now in the deliberation stage. The success of PT compact licenses could possibly have an impact on this initiative's outcome. 
Laboratory Scientists
Because there are often discrepancies in areas like scope of practice and certification or education requirements, many healthcare professions still require their practitioners to obtain a different license for each state, and have fickle laws surrounding them. Lab science professionals are one of these fields, presenting a number of challenges for both provider and facility.
For laboratory science professionals, they are almost always faced with the hurdle of obtaining individual licenses for each state they wish to practice in, due to an unclear consensus of what an adequate licensure looks like. The American Society for Clinical Pathology (ASCP) says: "State licensure laws typically contain provisions requiring the licensing state to recognize licenses granted by other states, provided the other state's licensure laws are equal to or more stringent than their own. Unfortunately, it appears that a number of states do not consider other state licenses to be their equal, [blocking] a valuable route to licensure."
Radiologists
Radiology professionals have a similar issue to lab science professionals. In addition to the standardized, national certification from the American Registry of Radiologic Technologists (ARRT), in the majority of situations, radiologists must obtain a state license in order to practice in that particular state, and it is not valid elsewhere – more than 75% of states have this licensing law.
The Interstate Medical Licensure Compact, which was passed in 2014, allows some providers to work across state lines, but many heavily populated states, such as Texas, California, New York and Florida, aren't a part of this agreement. This greatly limits the impact of the pact, and reduces access to care for a large portion of the population. At the time of writing, a number of other obstacles are standing in the way of radiologists scope of care, including state differences regarding regulations and technology.
Respiratory Therapists
Respiratory therapists have been one of the key players during the COVID-19 crisis, and in order to expand the access of care, many states have modified their licensure reciprocity laws to allows RRTs to practice across state lines. This change, which also applied to nurses, physicians, and a handful of other healthcare professionals, potentially saved thousands of lives. However, under normal circumstances, they do not currently have access to compact licenses – but there are active petitions online with the intent to change that!
In addition to becoming certified by a nationally recognized board, such as the National Board for Respiratory Care, respiratory therapists are faced with obtaining individual licenses for every state they would like to practice in. A state-by-state licensure chart, complete with costs and renewal information, can be found on the American Association for Respiratory Care's website.
As we have seen with the success of the NLC, the implementation of compact licensure laws for a variety of healthcare fields could remove a number of hurdles that could be standing in professional's way – and, ultimately, result in a more accessible and functional healthcare system. 
Do you have any questions about compact licenses, or are you on the hunt for a new position? We would love to chat! Visit our regularly updated job board for current opportunities or email us directly at