As a result of a heightened sense of health fragility over the past few months, living a healthy lifestyle has become a top priority for many Americans. According to the Bureau of Labor Statistics, the job outlook for dietitians and nutritionists is projected to grow by 11% over the next few years – which is about twice as fast as average. Working closely with a dietitian or nutritionist is a great way to achieve a healthier lifestyle – but what exactly do these job descriptions entail?
You may hear these two job titles being used interchangeably, but in reality, there are some significant differences between the two. While both focus on providing clients with guidance for healthy lifestyles, the education and licenses required, as well as the scope of practice for each profession varies substantially. 
If you are interested in entering the field and want to understand the differences between the two professions, keep reading! 
Education Required for a Dietitian
One of the most distinct differences between the two professions is the disparity of education, credentials and licenses required to practice under the specific titles. 
In the United States, all dietitians require a bachelor's degree in a relevant program, a certain number of supervised working hours at a certified facility, and completion of a national exam in order to become a certified registered dietitian. Come January 2024, all dietitians must complete a graduate degree, instead of a bachelor's, to qualify for the certification exam. Furthermore, some states require dietitians to obtain a license to practice. 
Education Required for a Nutritionist
In some US states, there are no regulations surrounding the title 'nutritionist', and therefore, no formal education, licenses or credentials required to practice. They simply require an interest in the field in order to operate under that title.
In the handful of states that do regulate the title, nutritionists must obtain a Certified Nutrition Specialist (CNS) license from a certifying body, such as the American Nutrition Association (ANA). Before sitting for the exam, they must also work a certain number of practical experience hours, usually at least 1,000.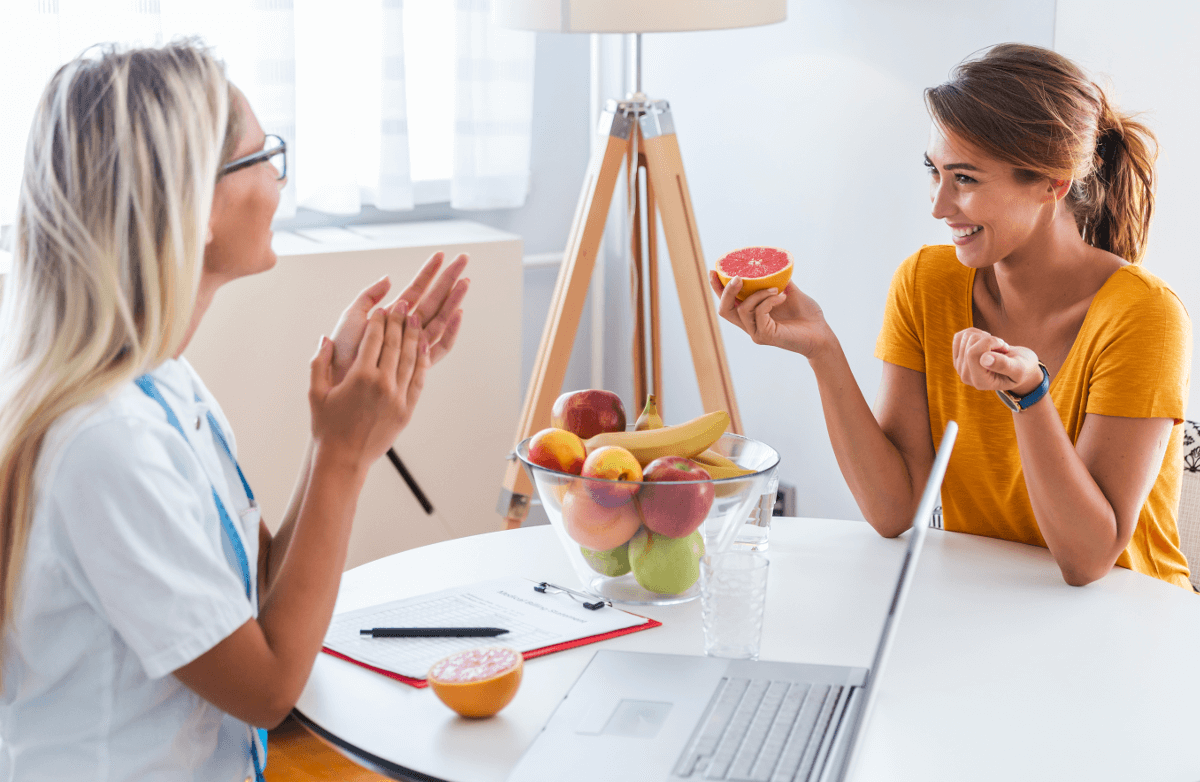 Dietitian Scope of Practice
Dietitians are experts in dietetics, a branch of healthcare knowledge surrounding diet and its overall effect on an individual's health. They will typically work closely with other members of a healthcare team, and in settings such as hospitals and healthcare clinics. 
In general, they have a much wider scope of practice and settings in which they can operate. A few of the subspecialties of dietitians include:
Eating disorder dietitians, who work closely with psychotherapists to treat individuals with chronic eating disorders, such as anorexia nervosa

Sports dietitians, who work with professional athletes to develop optimized health and diet plans for peak performance

Food service management dietitians, who oversee the nutrition adequacy of large centres such as school districts
They also have the ability to prescribe nutrition therapy to patients to help prevent or treat illnesses, such as making changes to one's diet to manage heart diseases or diabetes mellitus. 
Nutritionist Scope of Practice
Because many states don't require credentialing to label oneself a nutritionist, the title can encompass a broad range of different individuals with varied scopes of practice. Specific titles such as health coach, wellness coach, holistic nutritionist and nutrition specialist all fall under the nutritionist spectrum. In states that don't regulate the title, even individuals who run food blogs can refer to themselves as part of the nutritionist group. 
In comparison to dietitians who have the ability to treat medical conditions, nutritionists typically deal with more generalized nutritional behaviours and goals. Some of the protected types of nutritionists include:
Nutritionist consultants offer health advice in a variety of ways, including writing articles and books or providing weight loss counseling

Public health nutritionists work with community organizations or government sectors to provide education in the form of classes or workshops

Sport nutritionists work with active people in gyms or fitness centers to maintain or improve their lifestyle
Overall, the main difference lies in the fact that dietitians are more closely linked with the overall healthcare system, whereas nutritionists offer more generalized healthcare guidance, often without obtaining formal licensure. Both professions provide healthy lifestyle advice to clients – however, if you are seeking counseling for a serious condition, it is always worth it to ensure the professional you reach out has the proper credentials. 
Are you looking for a great new position as a dietitian? Radius Staffing Solutions recruits regularly for these kinds of roles – visit our job board for current opportunities or contact us today to get started.