If your healthcare facility is feeling the pressure of the ever-growing physician shortage that many US facilities are experiencing, there are ways to make the most of the situation. The shortage is projected to amount upwards of 120,000 by 2023. Nurse Practitioners (NP) and Physician Assistants (PA) are both great options for supplementing an absent or overworked physician. They are generally more cost-effective for the facilities and also offer a unique perspective on patient care.   Read on to see all the ways NPs and PAs can add value and reduce costs at your healthcare facility.   
Nurse Practitioners and Physician Assistants Deliver High-Quality Care
  While there will always be patients who are more comfortable being treated by their physician, the scope of nurse practitioners and physician assistants is much wider than one may think. It's essentially on par with that of physicians. Especially if patients are regularly being faced with potential months-long waits to see their physician, the option of being seen by an NP or PA is certainly a viable one.   Bianca Belcher, from the American Academy of Physician Assistants, explains: "The Medicare definition of services provided by PAs and NPs boils down to 'services that are otherwise provided by an MD'…there is no special list of things that PAs can do or NPs can do." Hiring NPs and PAs when physicians aren't available or are too busy is a great way to continue treating the same volume of patients without sacrificing quality of care.   
Nurse Practitioners and Physician Assistants Can Work Independently
  In attempts to accommodate the physician shortage,  almost twenty states have granted more authority to nurse practitioners, allowing them to work without the supervision of a physician, according to the American Association of Nurse Practitioners (AANP). And, despite their title implying otherwise, the same authority applies to physician assistants in most states. Allowing these roles to have this kind of independence is absolutely vital to any healthcare facility that is experiencing a physician shortage, as they are no longer required to sign off on things they were once required to, and business can continue uninterrupted.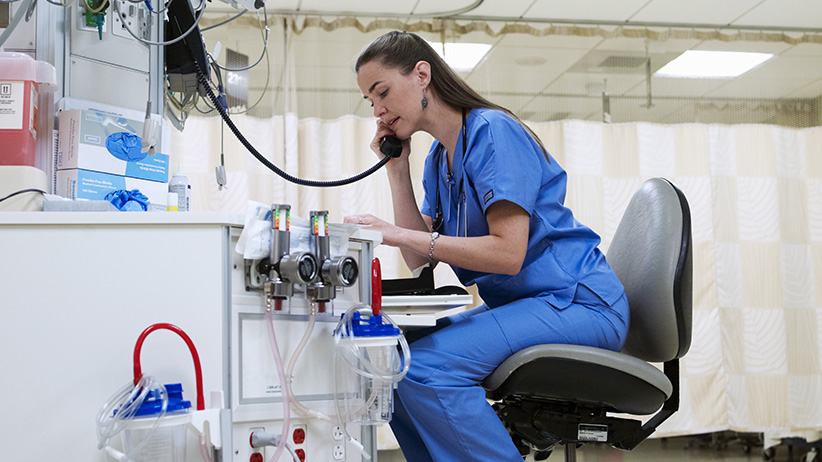 They are a Cost-Effective Option
  We have already found that NPs and PAs deliver comparative care to patients in the event that physicians are not available to your facility. In addition to being talented healthcare providers, another huge benefit of hiring these roles is that they are typically the more cost-effective option.   The cost-effectiveness of NPs and PAs begins with their education. For years, the AANP has reported that the tuition costs to become a nurse practitioner is between 20-25% less than that to become a physician. Furthermore, in 2018 the average salary for a physician was between $240,000 and $300,000 a year in the United States, whereas the average salaries for NPs and PAs were, at most, around $125,000 a year – a considerably lower amount. NPs and PAs are a great option for reducing costs without having to compromise quality of care.   
They Have Great Revenue-Generation Potential
  On top of being a cost-effective option for your facility in terms of salary paid, nurse practitioners and physician assistants have a very high revenue-generating potential that make them an even more attractive hire. Once average salaries and patients seen per year are taken into account, the potential difference can be in the tens of thousands, according to this formula. This indicates that choosing to employ nurse practitioners and physician assistants in the place of physicians is beneficial to all parties involved. Are you looking to hire some new top-notch healthcare professionals for your facility? Radius can help with that! Click here or contact us today at today to get started. [button link="https://radiusstaffingsolutions.com/job-listings/" color="lightblue"] Find a Job[/button] [button link="https://radiusstaffingsolutions.com/contact-healthcare-employment-agency/" color="lightblue"] Request Talent[/button][/et_pb_text][/et_pb_column][/et_pb_row][/et_pb_section]