The spread of the novel coronavirus (COVID-19) has been at the forefront of international and local news for several weeks. Navigating the management of a nationwide outbreak has not been easy: between developing a test, implementing travel bans and hastily reallocating healthcare resources to prepare for what's coming, this virus has kicked the healthcare system into high gear. Hundreds of thousands of healthcare professionals have been on the frontlines of managing the virus, and we can't thank them enough for the work that they continue to do. One of the most severe symptoms of COVID-19 is acute respiratory failure due to infection or extreme pneumonia. As a result, registered respiratory therapists have stepped up to become indispensable members of emergency healthcare teams across the country. 
Read on for some insight into the work they are doing to help combat the COVID-19 outbreak. 
What does a Registered Respiratory Therapist Do?
There are an estimated 150,000 registered respiratory therapists (RRTs) employed in the United States, and the profession is projected to grow by 21% by 2028. As the name indicates, they deal with patients suffering from chronic respiratory conditions, such as emphysema, asthma, sleep apnea or lung disease. They also provide emergency respiratory care to patients who suffer from heart attacks and strokes, and typically work in emergency and intensive care units in hospitals. 
Their Role During the COVID-19 Outbreak
The Center for Disease Control and Prevention (CDC) describes COVID-19 as a respiratory infection, and reported cases have varied in severity. However, the most severe cases damage healthy tissue in the lungs which makes it difficult for them to deliver oxygen to the blood.
Together with the help of a nurse and pulmonologist, a respiratory therapist will intubate a patient to help them breathe while the infection is treated. Like many healthcare professionals during this pandemic, they are working around the clock and reallocating resources as necessary to accommodate the constantly shifting nature of the situation. 
The American Association for Respiratory Care (AARC) is also sharing tips for people to follow before coming to the hospital, to potentially curb the number of people who need the intervention of an RRT. As outlined below, available equipment for treating the most severe cases are limited.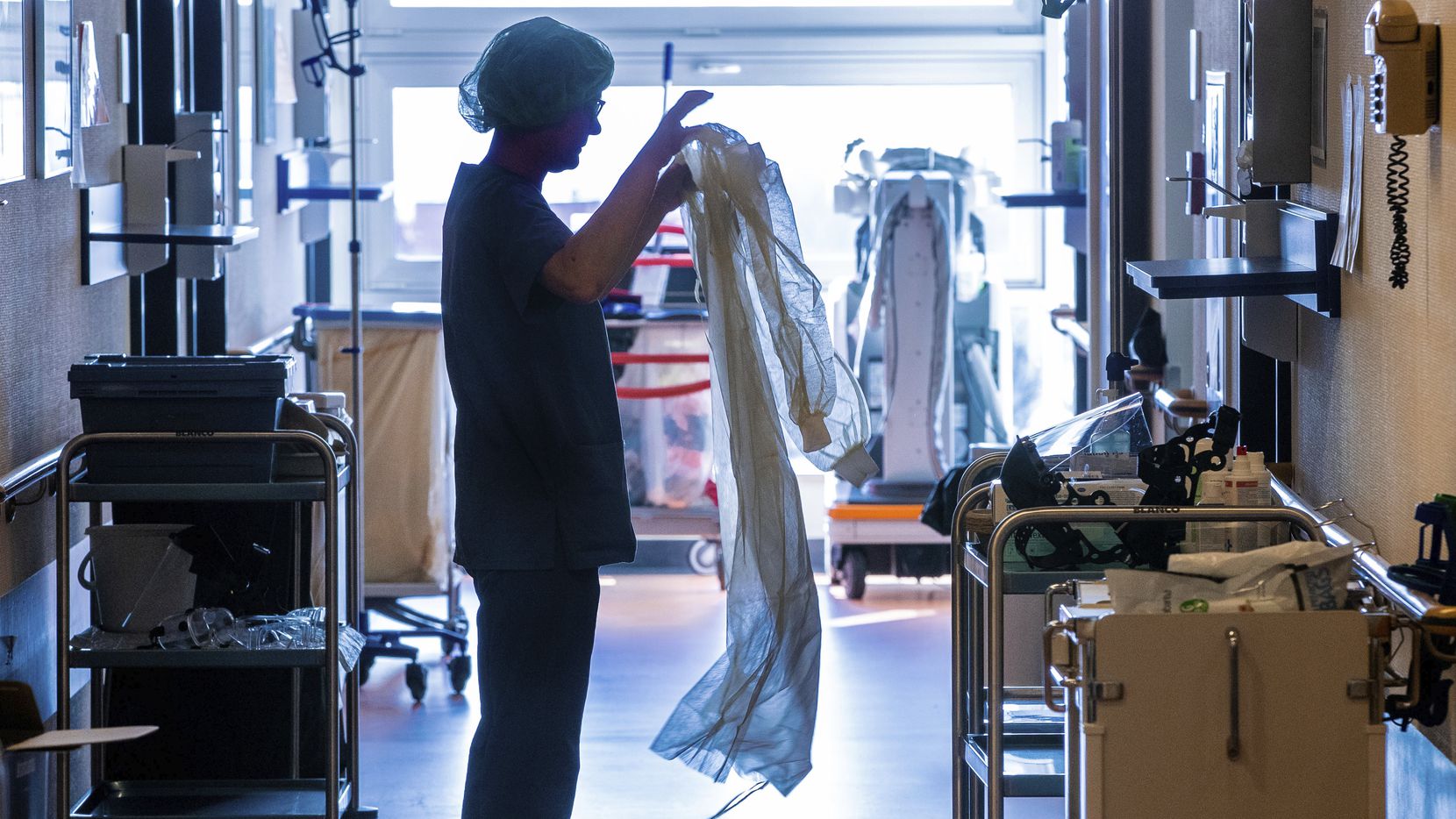 Staying Resourceful During Uncertain Times
Current projections of the spread of the virus estimate that it could affect hundreds of thousands of Americans, potentially millions. In this case, the medical resources the United States has on hand will fall short – there are only about an estimated 200,000 ventilators within the country. Some of them are already being used by patients suffering from ailments not related to COVID-19, and some are older models that may not be suitable for older patients. 
Despite these unsettling predictions, registered respiratory therapists are proving that they are some of the most resourceful and inventive healthcare professionals out there. According to a recent interview on NPR with Tom Kallstrom, CEO of the AARC, some therapists have proposed modifying the existing ventilators, calling on retired therapists to rejoin the task force, or training other medical professionals to treat patients in this way. The AARC has also set up a training program for how to mechanically ventilate patients, should it be necessary. 
In addition, manufacturers around the world such as Rolls Royce and Dyson have been called upon to convert their manufacturing efforts into making ventilators to provide to hospitals around the world in response to the potential shortage.
It is truly incredible to see the healthcare community coming together in creative ways to help protect us all. Radius would like to extend our thanks to those working day in and day out to keep us safe during these trying times!
Are you interested in a role in respiratory therapy? It's one of our specialties – we would be more than happy to help land you a great position. Head to our job page to see all of our current opportunities or email us directly at . Stay safe, everyone!