The medical world is always changing and evolving, so much so that it is often hard to keep up. It is admirable to see the medical innovations that workers in the industry are developing to help better the lives of the people around them. At Radius Staffing Solutions, we are passionate about the healthcare industry, and are always eager to stay up to date with the next big thing in medical advancement.
Let's take a look back at the three top medical innovations of the last year – and two to look out for in the coming months.
Vaccine Innovation
Vaccines are arguably one of the most innovative and beneficial inventions of modern medicine, protecting countless people against some truly awful diseases since the late 18th century. This past year, there have been significant advancements made in the production, administration and reach of vaccines, rendering them more useful and accessible than ever before.
On average, vaccines take hundreds of millions of dollars and at least ten years to hit the market. When it comes to pandemics that can sometimes take form overnight, this is not an effective approach.
In 2018, new infrastructures developed to speed up these processes – including innovative methods of developing vaccines and modern ways of delivering them to areas and people in need.
Another way in which vaccines moved forward in 2018 – administration. Have a phobia of needles? Who doesn't? Now, there are certain vaccines that can be administered orally or nasally, and a band-aid style patch is also in the works.
Surgery Recovery Enhancement
For years, post-operative protocol has remained pretty much the same: prescribed painkillers and lots of bed rest. In reality, this can lead to a lot of long-term health issues and complications including slow recovery time and addiction to medication.
In 2018, many researchers began looking into alternatives to enhance the patient's recovery experience and speed up the process altogether. They did this by implementing an "ERAS" protocol (Enhanced Recovery After Surgery). These protocols can include painkiller alternatives, nutrition plans and light physical activity, all which indicate a more pleasant post-surgery experience.
This has been beneficial for patients, who are beginning to return to full health quicker than ever before. It has also been beneficial for healthcare facilities, who have seen a decrease in re-admittance rates due to complications.
Thousands of North Americans undergo surgery and deal with recovery on a daily basis – it's incredible to see how simple changes can affect patients in such dramatic ways! Even in traditional Western medicine, we have witnessed a significant shift towards holistic health. People are beginning to respect the immense benefits that simple food and exercise can have on our health and wellness.
Remote Patient Care
Advancements in medical technology has always played a big role in bettering our medical devices and healthcare practices. But in 2018, we also saw it improve communication between patients and healthcare workers.
Treating patients outside of hospitals or clinics is not a new concept, but it has advanced in new ways this past year. For one, virtual appointments and online platforms allow physicians to attend to more patients, alleviating some of the time and cost it takes to make a doctor's appointment. This is especially useful for simple things such as refilling prescriptions.
Love to facetime your friends and family when you can't be there in person? Now you can connect with you physician in a similar way. Distance health technology (telehealth) is also making waves. It eliminates geographical restraints in receiving medical attention, which is not only beneficial to those who live in remote areas but also to those who are physically immobile. Can you think of other people this type of medical attention would benefit?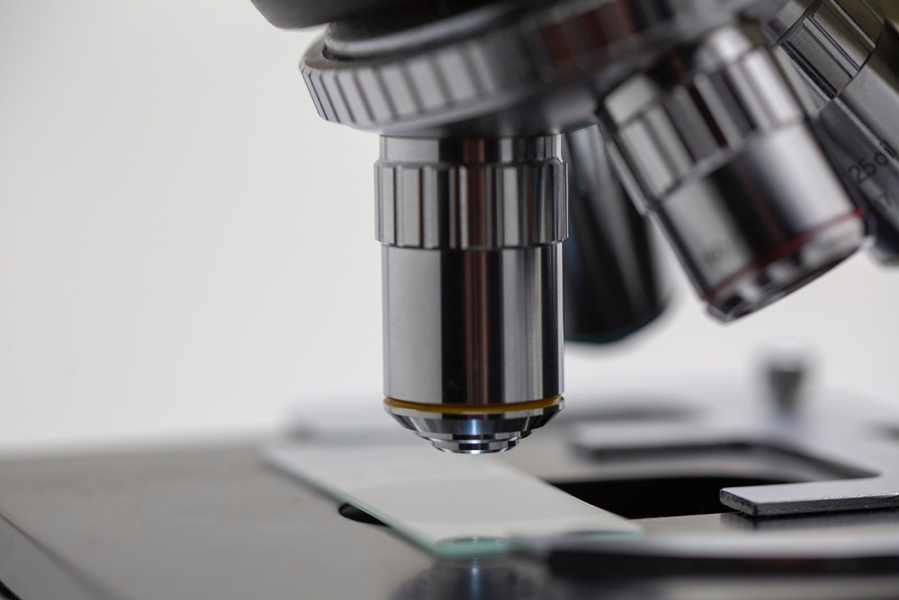 Technology Advancements – Robotics & 3D Printing
On to the new year! Technology helps us to advance in all walks of life, and healthcare is no exception. Here are two major ways that technological innovations are expected to improve healthcare this year.
First off, the use of robotic surgery is allowing doctors to be the most precise and the least invasive with their procedures than ever before. Some benefits of these super-streamlined surgeries include shortened recovery times and limited pain – we'll take it!
Another advancement is the use of 3D printing to make specialized items for individual patients. For things such as prosthetics, instead of hoping a factory-made model will fit, we are now able to build items with the exact specifications that a patient needs for maximum comfort and adaptability to the human body. The use of 3D printing has been gaining major traction over the past few years, and 2019 looks to be no different.
Alternatives to Pain: Opioid Crisis
One of the biggest crises plaguing society today is the opioid crisis, in which prescription painkillers are being severely misused. This misuse often results in overdose and sometimes death – over 130 a day in the United States, as of January 2019.
Many users of opioids become addicted to the drug while recovering from medical treatment or as a treatment for chronic pain. Healthcare facilities are aiming to curb this by using pharmacogenomic testing, which assess an individual's genetic makeup and drug metabolism to see how they will respond to different medications, potentially decreasing the use (and misuse) of extremely addictive and harmful opioids. While this type of testing is the leading advancement in terms of dealing with this crisis, alternative therapies for pain include dietary changes, stress management and even aromatherapy.
If you have questions, join the conversation on LinkedIn or email us directly at