Healthcare is a wonderful industry to be employed in right now. It is one of the fastest-growing professional sectors in the United States. The Bureau of Labor Statistics ranks job market growth in 10-year sections, and we are currently approaching the halfway mark. An aging population, along with increases in illnesses and diseases are all contributing to the industry's need for more healthcare professionals.
Interested in knowing which job opportunities are growing the fastest? Take a look at the most in-demand healthcare jobs in the United States to see how you can join the ranks!
Nurse Practitioner
The demand for Nurse Practitioners is on the rise. What is interesting about nurse practitioners is that they can not only work in their own field, but are also being sought out to fill in gaps in other fields, especially in rural areas where healthcare jobs are more difficult to fill. If the healthcare demand continues to grow like it has been, this profession could open a world of opportunities for those working within it. As a role with more authority and potential scope than a Registered Nurse (RN), NP is an attractive option for many aspiring healthcare professionals.
Radius recruits for lots of exciting Nurse Practitioner roles, such as this one in New Mexico!
Nurse Case Managers
Nurse case managers, also referred to as RN case managers, have become a major asset to healthcare facilities. These professionals are responsible for coordinating care for patients both in and out of medical facilities. They may specialize in making individualized care plans to treat patients who suffer from diseases or chronic conditions such as mental illness.  As the healthcare system navigates how to create a balance between needs, costs and resources, the demand for RN case managers have remained strong.Looking for a great RN case manager position? Here's one in California!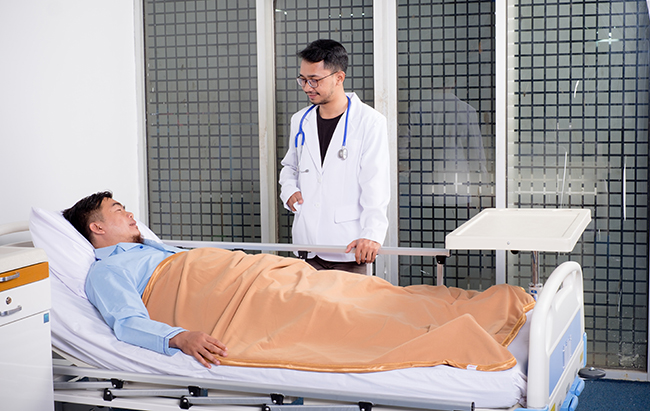 Physician Assistant
Physician assistants are high up on the list as well and will see an increase of almost 40%. It was also ranked as the third best job in all of the United States last year, and is one of the highest-paying healthcare professions. Currently, the average PA sees over 70 patients a week, and sometimes even more depending on where they are located. This is a heavy workload, and for this reason, more PAs are in demand to increase efficiency and improve the overall patient experience. Radius places tons of Physician Assistants in amazing jobs across the country! Maybe you would be interested in this one in Alabama? 
Therapist Assistants – Physical Therapy & Occupational Therapy
Physical therapist assistants (PTA) and certified occupational therapist assistants (COTA) will both be in huge demand, with growth projected at 31% and 29% respectively. 
PTAs, physical assistants and physical therapy aides are all in the top 10 fastest growing healthcare professions. Occupational therapy assistants and aides are not far behind. Why? A desire to stay active and independent later in life by the aging population will require the expertise of physical and occupational therapists, in facilities, in their homes and in other settings. The same population will also encounter health problems which affect their mobility, also enlisting the need for targeted therapy sessions.
Check out the various therapist assistant positions Radius has to offer, such as this one in California.
Medical Technologist and Technician
From 2016 to 2026, the overall employment of medical technologists and technicians is projected to grow by 13%. This is faster than the average of all occupations in the U.S! These professionals are responsible for collecting samples and performing tests to analyze body fluids, tissue and other substances. They do this to determine cell count, chemical content or blood type.
Many sectors within healthcare—such as public health—rely on medical technologists or technicians to test results and treat their patients. These professionals play a big role in the advancement of research, treatment and disease prevention. Radius places skilled medical technologists and technicians across the country. Learn more about these opportunities, like this one in North Carolina.
Interested in any of the jobs mentioned in this article? Reach out to a Radius recruiter today to start the process of landing your dream job.