While there are over 1 million practicing physicians currently working in the United States, the need for additional physicians has never been more prevalent, due to the ongoing public health crisis. According to a study conducted by the American Association of Medical Colleges (AAMC), the United States could be facing a physician shortage of nearly 140,000 by 2033.
Some of the most common physician specialities include family care physicians, surgeons, pediatricians and internal medicine specialists. While these are all great options to pursue, they hardly make up a definitive list. There are hundreds of paths that a physician can take, and there are many uncommon subspecialties under the physician umbrella that are worth exploring for a unique and challenging career choice. 
Are you looking for a physician specialty that is more off the beaten path? Here are some of the most underrated physician specialties to consider.
Wound Care Specialist
Most primary care physicians have the ability to treat day-to-day wounds. However, wound care specialists take on the role of treating more severe injuries, such as non-healing wounds (a wound that does not heal within a reasonable timeframe, typically a few weeks), wounds that have a higher chance of leading to infection or amputation, or working with individuals with health problems that make it more difficult for their wounds to heal, such as immunocompromisation. 
Chronic wounds affect around 6 million Americans every year, and that number is projected to increase as the population ages, which will result in a higher percentage of people with health problems. These figures suggest a higher demand for this niche speciality in the coming years. In order to specialize in wound care, physicians must become certified by an approved certifying body and complete regular continuing education hours in the field.
Lifestyle Medicine Physician
In the same vein as a dietitian, lifestyle medicine physicians focus on helping their patients make healthy lifestyle choices that can help prevent other health issues and contribute to a higher quality of life. Using evidence-based therapeutic approaches, lifestyle medicine physicians work to treat and, ideally, reverse, poor habits that lead to chronic illnesses. 
Establishing a healthy lifestyle has been top of mind for many people over the last several months. With as many as 80% of chronic diseases linked in some way to lifestyle choices, including diet, exercise, substance ingestion and stress management, the case for lifestyle medicine physicians is strong. To qualify for this specialty, you must complete a medical degree, be certified by the American Board of Lifestyle Medicine, and complete approximately 1000 hours of combined clinical and scholarly lifestyle medicine activity.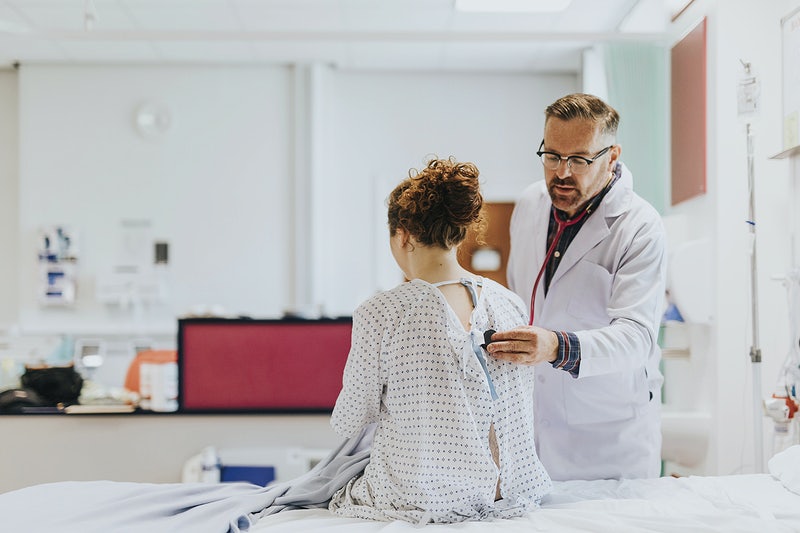 Preventative Medicine Physician
Perhaps one of the most relevant specialties today, preventative medicine physicians are closely involved in public health and information, and their goal is to promote and maintain health in order to prevent diseases before they happen. Many preventative medicine physicians are currently working with public health officials to spread awareness and knowledge about COVID-19, in attempts to curb the spread of the virus.
Within preventative medicine, there are also some very interesting subspecialties, such as Undersea and Hyperbaric Medicine, which prevents illnesses that may arise from being in environments with limited oxygen (such as diving), and Aerospace Medicine, which aims to equip crew members and passengers of air and space vehicles with health and safety protocols. If you are looking for the chance to work in a unique setting, this could be an appealing career choice. During the typical 4-year medical school stint, students will be required to take courses such as medical ethics, the laws governing medicine and psychology to prepare them for a career in preventative medicine.
Rheumatologist 
Part of the internal medicine realm, rheumatology focuses on the diagnosis, treatment and prevention of rheumatic diseases, the most common of which is rheumatoid arthritis. There are over 100 types of rheumatic diseases that can affect the joints, muscles, skin and internal organs. Because so many different disorders fall under this category, it is one of the more common afflictions in the United States: over 54 million people in the US suffer from a rheumatic disease, and 1 in 4 American adults will develop arthritis in their lifetime. 
The illnesses in this category are typically incurable, which can sometimes lead to a stressful workplace environment. While it has historically been considered one of the less popular internal medicine choices, rheumatology has been on the upswing in the past few years, many specialists citing high job satisfaction, the opportunity to form great patient relationships and attractive compensation as factors. This is a good option for physicians interested in learning about and treating a diverse range of diseases. After medical school, aspiring rheumatologists must complete 2-3 years of specialized rheumatology training and pass a national exam conducted by the American Board of Internal Medicine.
Bariatric Surgeon
There are countless types of surgery that a physician might focus on, but bariatric surgery might soon become a more in-demand subset. Obesity in the United States is one of the most concerning public health issues that the country is experiencing, and rates continue to climb every year. Now considered to be a national epidemic, obesity can lead to a number of other health problems, including diabetes and heart disease. Bariatric surgeons specialize in weight loss surgical procedures such as gastric bypass surgery, making changes to your digestive system and kickstarting a healthier lifestyle when traditional methods are not effective. 
To become a bariatric surgeon, individuals must complete their medical degree, including school, an internship and a residency, in which they would focus on bariatric medicine. Additionally, certifications from both the National Board of Medical Examiners and the American Board of Obesity Medicine must be obtained.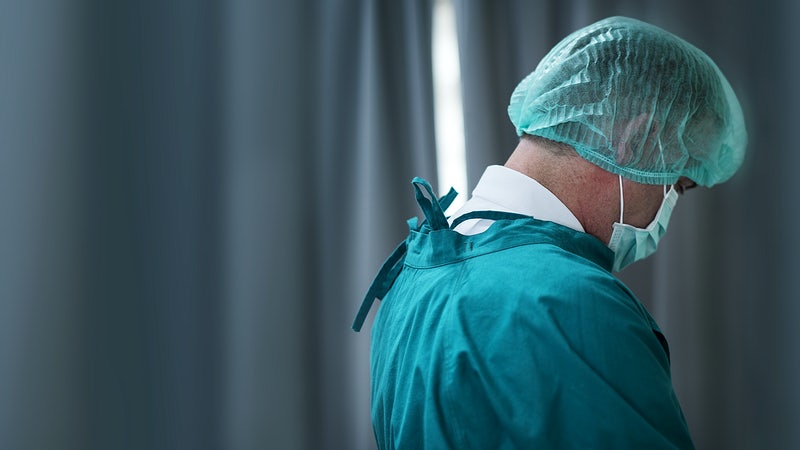 Pediatric Specialties
While pediatric physicians are one of the most common general pathways, more focused routes such as Pediatric Cardiology and Pediatric Hematology/Oncology are somewhat more underrated, with only a few thousand specialists practicing in each field in the United Sates. Despite this, these are extremely valuable career choices; working with very sick children with afflictions such as heart disease or cancer is understandably rewarding. Working with sick individuals early on their lives can also potentially curb illness down the road.
Physicians must complete a residency in the specialty of their choice, typically a three-year program, in addition to medical school, in order to prepare them for the nuances of these unique careers.
Sports Medicine
Athletes are perhaps some of the most active members of our society, so preventing and treating any injuries they may sustain is paramount. A brand of orthopedic surgery, Sports Medicine Physicians do exactly this – they are responsible for treating musculoskeletal injures that arise as a result of participating in sports, such as tendonitis and head injuries. They may also provide insight in treating chronic health conditions that affect their performance and liaise with other healthcare professionals to develop lifestyle plans.
Those wishing to become a Sports Medicine physician must complete both a Bachelor's degree and Doctor of Medicine, taking pre-med classes in anatomy, chemistry and biology in their undergraduate years. In the two final years of their medical school career, they will be required to complete clinical rotations in either orthopedic surgery or primary care.
Are you looking for a new position as a physician? Radius Staffing Solutions is proud to announce that we are now recruiting for exciting physician opportunities all across the country! Head to our job board for current opportunities or email us directly at .