The healthcare job market is a great place to be right now. The demand for healthcare workers continues to increase. As more practicing baby-boomers retire, healthcare employment remains at an all-time high. In addition, an aging population typically means more medical problems – and more medical problems means more medical jobs. The need for new, fresh talent is stronger than ever.
Without a doubt, it is an exciting time to be working in healthcare. Whether you are continuing down the same path or looking to make a switch in your career, it is essential to stay on top of the employment trends that may affect your hiring process. Radius Staffing Solutions offers placement for a number of different healthcare disciplines, including nursing, radiology, pharmacy and more.
Read on to take a look at the employment trends affecting a few of the sectors that we work with. Hopefully they will help you gain some insight when you are looking for your next healthcare position!
Lab Sciences
By nature, the lab sciences cover a wide range of skills. It is becoming more and more commonplace for the average lab technician to have a plethora of skills under their belt to stand out from the crowd. In this discipline, it helps to have a wide range of expertise (or the willingness to learn) since it's an ever-changing industry. This also applies to education – according to the Bureau of Labor Statistics, job prospects will be better for applicants with higher education and better certification.
Imaging/Radiology
Medical imaging encompasses a range of jobs, from MRI technologists to ultrasound techs. Like most healthcare sectors, the market is projected to increase over the next few years, as there will always be a need to look inside the body to make a diagnosis. The desire for an alternative to imaging that requires radiation is also increasing, making way for alternative medical sonographers.
Demand for radiologists is growing, in part due to the unfortunate increase in people's susceptibility to cancer. The ideal kind of radiologist is changing as well – firms are interested in radiologists who can work after-hours, and those who are able to read a number of different films. Stay flexible if you are planning to enter the medical imaging pool!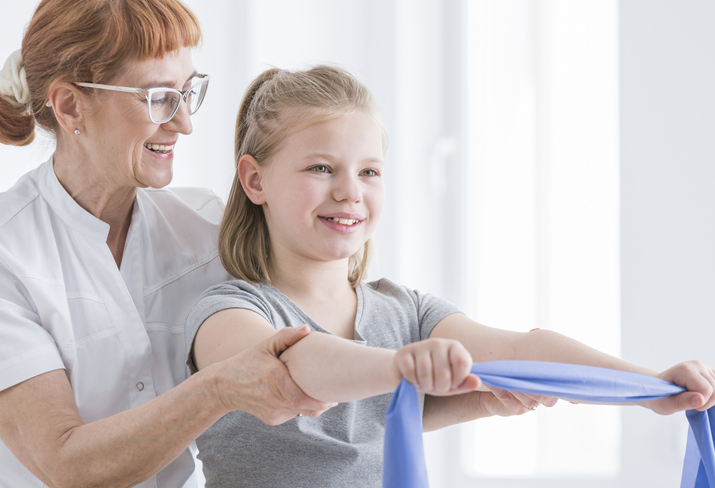 Therapy
The job market for occupational therapists is expected to grow around 25% by the year 2026, which is a bigger increase than the average healthcare discipline. This mainly stems from the aging baby-boomer population wishing to maintain their independence but requiring assistance to do so. In terms of clinical therapy, there will continue to be varying degrees of competition depending on the level of specialty. Additionally, those with higher education will be favored more. Overall, all jobs within the therapy sector (not just occupational therapists) are projected to increase almost 15% by the year 2026.
Pharmacy
Baby-boomers are responsible for creating a lot of healthcare jobs, so thank you to them! The demand for pharmacists is on the rise in hospitals and clinics, which need more employees to oversee the in-person distribution and education of prescriptions. However, in non-medical settings such as grocery stores, the demand is projected to decrease. Resulting from the new trend of mail order or online prescription renewal. Also, there has been an increase in pharmacy education facilities in recent years, resulting in more pharmacy graduates and therefore more competition for pharmacy jobs.
Nursing
The aging population – both in practitioners and patients – is increasing the need for more nurses nationwide. Practitioners need to be replaced and patients need to be cared for. The needs for nurses at hospitals, at long-term care facilities and at patients' homes are all expected to rise, as there will soon be more people with more medical problems to look after. Nurses are also being expected to take on a larger scale of responsibilities – and have more background education in the field – so keep this in mind when entering nursing!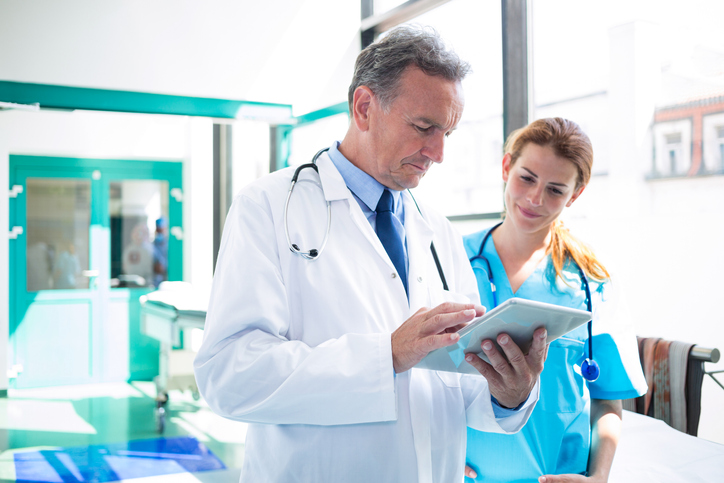 Physicians/Advanced Practitioners
New developments in technology, such as remote monitoring, are allowing more physicians to treat more patients in the same amount of time. Physicians' services are also affected by differing coverage, and therefore differing out-of-pocket costs associated with them. Hypothetically, this would mean fewer physicians would be required to fulfill the same amount of work.
However, demand continues to vastly exceed supply in rural or lower-income areas of the United States, as new medical school graduates tend to stay in the kinds of large centres where schools and teaching hospitals are located. Healthcare professionals are desperately needed and deeply appreciated in small towns. Veering off-the-grid is not only good for physician's health (think clean air and less stress) and the health of their patients, it's also good for the country at large. These hard-to-fill roles are the ones that Radius specializes in, so we've got you covered!
The need for advanced practitioners is also projected to be higher in rural and inner-city areas of the United States. Advanced practitioners can carry out a comparable level of services as general physicians, and so the need for them is unlikely to decrease any time soon. The Bureau of Labor Statistics estimates over 50,000 new jobs for nurse practitioners by the year 2026 – so perhaps getting that master's in nursing may be worthwhile!
Healthcare Management
Many sectors of the healthcare market are projected to increase. As a result, the need for people in management roles will grow by a projected 20% in the next seven years. New developments in technology, such as the widespread use of electronic health records, will necessitate a need for managers with healthcare backgrounds. This is a great sector to consider if transitioning from one medical field to another. It allows employees to develop both their healthcare knowledge as well as their management skills, which can be applied to many different aspects of life.
On the grand scale, there are many more healthcare opportunities than ever before. The recruiters at Radius are trained to place specialized candidates in these kinds of healthcare roles and more, so reach out today and find your next dream job.