In today's candidate-driven market, qualified job seekers have more leverage in choosing opportunities than ever before. Because of this, it can often prove difficult for employers to not only secure talent, but to secure permanent talent that is hard-working, dedicated and won't skip out when a bigger, better opportunity presents itself.
This phenomenon can cause a lot of wasted time, energy and resources for businesses. Depending on the seniority level of the position, the average cost per hire can range anywhere from $10,000 to $30,000 for healthcare professionals. This number accounts for things like training, onboarding, travel and relocation expenses and more, and it only goes up if the person you hire doesn't stick around.
Have you considered a recruiter partnership for finding your top-notch talent for your healthcare facility? If so, keep reading. There are many upsides to this kind of pairing, but most of all, the placements made can end up giving your facility a competitive advantage against the competition. 
Recruiters Are Invested in Your Success
It is a common misconception that recruiters are only in it for themselves. Many recruiters, such as the ones working at Radius Staffing Solutions, work on a contingency basis, meaning they only collect a fee if they find the perfect talent, and that talent is placed. For this reason, you can ensure that they have a strong incentive to make quality, long-term placements – they really are invested in your success. 
Working in this capacity means that recruiters typically work harder and faster to find the right match. This is especially true for hard-to-fill opportunities where there may be fewer potential candidates, like niche healthcare specialties in rural areas.
Working with a recruiter often results in shorter time-to-hire – the time it takes from initial contact to placement made – so that your facility doesn't skip a beat. With the average time-to-hire currently sitting at around three to four weeks, and the BEST talent accepting an offer after only 5 days on the market, making any effort you can to reduce that number is in your best interest. A short time-to-hire is essential for both your staff and your patients, as you want to cause as little disruption as possible.
Recruiters Are Talent-Finding Experts
Matching talent with opportunities is what recruiters do for a living: it's our job to find the best professionals for your facility. You can trust that recruiters have more experience filtering through talent, and that they will only suggest the most qualified and well-suited candidates for the job. 
A good placement comes down to more than just technical qualifications: recruiters understand the whole package of what goes into a successful hire, from personality traits to soft skills and everything in between. When you partner with a recruiter, the amount of wasted time with subpar talent is reduced to almost zero. 
Recruiters do the 'leg work' of hiring, which includes sourcing and screening talent, scheduling interviews and so on, effectively freeing up your time to get back to what you do best. Finding talent should remain the full-time job of the recruiter, not your staff. 
"Finding talent should remain the full-time job of the recruiter, not your staff."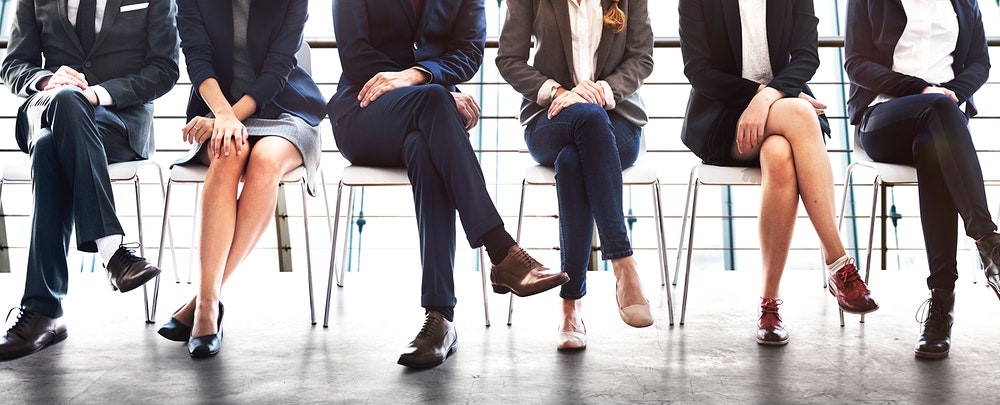 Recruiters Can Reach a Larger Talent Pool
Recruiters help businesses find and retain top talent and have the capabilities to reach a much larger talent pool than most facilities do. For example, Radius Staffing Solutions conducts nationwide searches to source qualified healthcare professionals, because we know that the best person for the opportunity isn't always local. Radius also has dedicated, niched teams for each of the healthcare disciplines we specialize in, which ensures a knowledgeable, streamlined experience from start to finish.
Recruiters also have more strategic experience in connecting with passive candidates, who account for three-quarters of the current labor market, a talent pool that you may not have the resources to tap into effectively on your own. 
Valuable Connections for the Future
Recruiters are great at what they do, but they aren't magic. When it comes to hard-to-fill opportunities, sometimes they can't track down the perfect candidate, or the placement that is made doesn't work out for a number of reasons.
However, there is no such thing as too much networking! Recruiters typically maintain talent pools to keep on hand for future openings. Working with a recruiting agency thus ensures that your facility will be on their radar when a good match does present itself.
Want to give a strategic recruiter partnership a try for your healthcare facility? You've come to the right place – Radius Staffing Solutions is happy to help. Click here or email us directly for more information at .
[button link="
https://radiusstaffingsolutions.com/job-listings/
" color="lightblue"] Find a Job[/button] [button link="
https://radiusstaffingsolutions.com/contact-healthcare-employment-agency/
" color="lightblue"] Request Talent[/button]