Are you considering a career in the field of lab sciences? If you are, you've made a great choice – careers in the field are growing much faster than average, according to the Bureau of Labor Statistics, and serve as a very important piece of the overall hospital system. 
Medical lab techs can be described as highly skilled healthcare professionals that collect, examine and analyze bodily fluids or tissues in order to identify and diagnose abnormalities or illnesses. There are several different specialties which fall under the lab sciences umbrella. They are all related but can be differentiated by what it is they collect or analyze. 
When deciding which specialty to pursue, one should consider their personality and specific interests, as they will have some weight in getting the most out of their experience. In general, lab science professionals are hard-working, analytical, great problem-solvers and have a high level of attention to detail and have interests in science and innovation.
In addition to completing medical school and some hands-on experience, healthcare professionals in this field will also typically seek accreditation from a National Accrediting Agency for Clinical Laboratory Science (NAACLS) approved board, which can lead to better job opportunities and experiences. 
We have rounded up some of the most common lab sciences careers so that you can make an informed decision.
Pathologists
Pathology literally means 'the study of disease' – as you can tell from the name, this kind of healthcare professional is extremely important. Pathologists are physicians who work with other healthcare providers to help identify and diagnose diseases through the interpretation of collected bodily samples. This specialty typically requires the most education in training, including medical school and at least three years of residency experience, before qualifying to take a certification exam through a board such as the ASCP. 
Medical Technologists/Medical Lab Technicians 
Medical technologists and medical lab technicians are responsible for any or all of the following: "collecting, processing and analyzing biological specimens; performing laboratory procedures; maintaining instruments; and relating findings to common diseases or conditions." They play a vital role in helping pathologists to identify problems and diagnose patients.
The two roles perform similar functions, but a technologist performs them at a much higher or advanced level than a technician. This is a general rule for any usage of the terms 'technologist' and 'technician' in the healthcare world!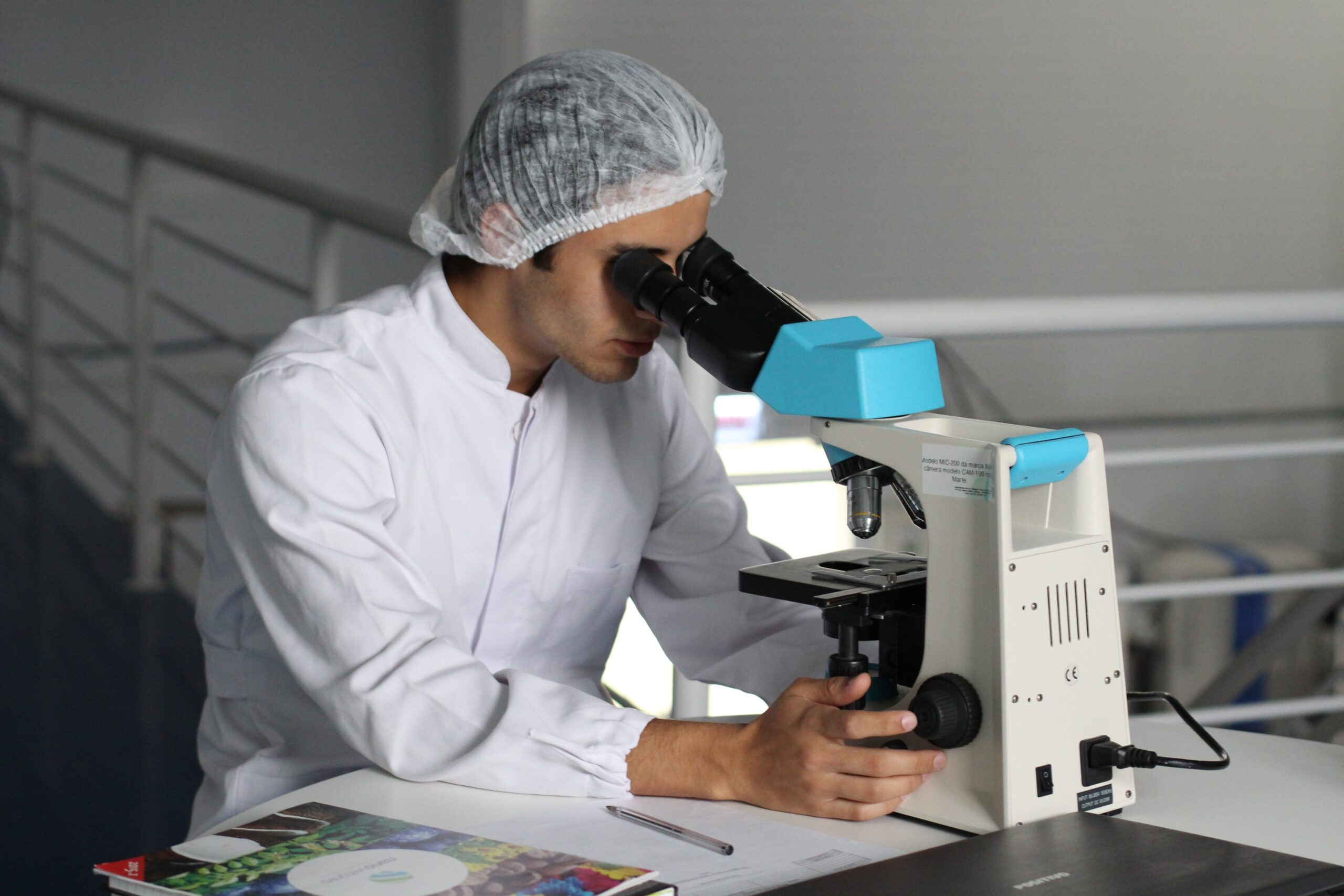 Phlebotomists
These are the healthcare professionals that specifically collect blood samples through vein, finger or heel puncture. This is one of the only lab science specialities that is patient-facing, so it requires some amount of interpersonal skills in addition to technical skills and experience. Someone that can deliver a certain amount of comfort and reassurance to patients would be ideal for this position, as many people have phobias of needles and may need to be guided through the process. 
Histotechnicians
Histology is the study of cell structure and how they form organs and tissues, and a histotechnician is the healthcare professional that studies it! Histotechnicians use special dyes that react with cells to identify potential abnormalities. They then turn the samples into slides that can be viewed by pathologists and other healthcare professionals under a microscope for examination. The nature of this profession requires great precision and accuracy, and a background or interest in science certainly would prove to be beneficial.
Cytotechnologist 
Related to histology, cytology is the study of cellular function – these healthcare professionals will examine the slides mentioned above, acting as a pre-screen in attempts to limit the number of cases that have to be passed on to a pathologist. Cytotechnologists and histotechnicians work together to make the overall function of a medical laboratory smoother and more efficient!
Looking for a great job in the lab sciences field? Radius had lots of opportunities at healthcare facilities all across the country, like this one in North Carolina and this one in New York. Contact us today to see how we can help! 
[button link="
https://radiusstaffingsolutions.com/job-listings/
" color="lightblue"] Find a Job[/button] [button link="
https://radiusstaffingsolutions.com/contact-healthcare-employment-agency/
" color="lightblue"] Request Talent[/button]