2020 was a rollercoaster of a year, which brought a number of changes to the ways we conduct our lives. The healthcare industry underwent extreme ups and downs, in relation to employment, costs, and public health. However, as always, it showed off its remarkable resilience and adaptability! 2021 is right around the corner, and with it comes a whole new set of trends that healthcare candidates, employers and recruiters must take into consideration in order to come out on top. Many of the changes that emerged over the past few months as a result of the ongoing crisis are likely to persist into the new year, but perhaps take on a more permanent presence, as opposed to pandemic-emergency responses. 
Here are some of the top healthcare staffing and recruiting trends that are likely to define recruitment in 2021, and how you can stay on top of them!
Diversity and Inclusivity Hiring Top of Mind
In addition to the global pandemic, another crisis reared its head this year on a global scale: racism, its prevalence in the different subsets of our lives, and what we can all collectively do to combat it. In the professional world, diversity and inclusivity hiring has been a hot topic of discussion, and it is encouraging to see the actions that many companies have already taken to ensure best practices. However, there is always work that can be done!
83% of candidates consider the diversity of an organization to be one of the most important factors when deciding where to work, or whether to accept an offer. There are steps that both recruiters and employers can take in the hiring process to ensure diverse, inclusive and equitable hiring in the healthcare sector. Some of those steps include examining and adjusting employer brand messaging, using hiring technology to reduce biases, and offering flexible and accommodating workplace policies. 
Widening Scopes of Practice for Healthcare Professionals
2020 was a tough year for the healthcare industry, and many of its workers and facilities have felt unparalleled strain as a result. In order to meet the demands of the pandemic, many states loosened licensure laws and reduced practice restrictions for some healthcare professionals, such as nurse practitioners. These actions were a huge step forward for accessibility of care, and many workers and facilities alike hope that these changes become a more permanent fixture. 
Wider scope of practice options may be in store for some healthcare professionals in the new year, based on the success of 2020's temporary adjustments and trends. This could mean changes in regard to educational requirements, training and certifications for aspiring and current professionals. This could also mean a shift in personnel at healthcare facilities. The recruiters at Radius keep a finger on the pulse of these kinds of industry movements and would be happy to provide any assistance we can!
A Multigenerational Workforce
An important factor that recruiters and employers need to keep in mind is that the workforce has become more multigenerational than it's been in years. The workforce now spans Generation Z, millennials, Generation X, and the last of the baby boomers, meaning there are now four different generations contributing to the workforce and engaging and job searches. 
The factors that matter to each demographic inevitably vary, depending on where they are in their lives and what they see as most valuable. Is a high salary more important than a good cultural fit? Are they at a stage in their lives where they need tuition reimbursement or a 401k?
Working with a staffing agency can help you to identify the unique set of goals and aspirations for each individual generation, as well as what candidates need from a position and employer, helping you appeal to them in the most effective way.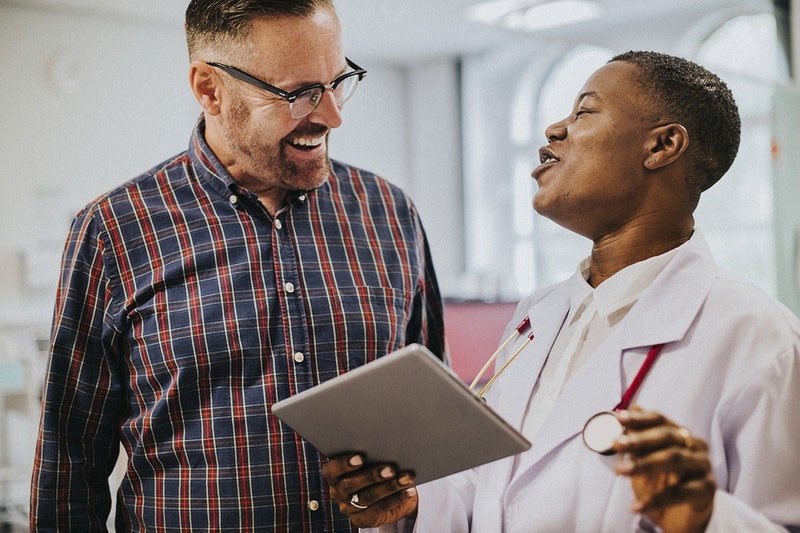 A Shift in Desired Benefits
One of the most notable trends to emerge out of the COVID-19 era was a shift in the types of benefits that matter the most to the average job seeker. In addition to favorites like health insurance and paid time off, mental health resources and creative perks like subsidized gym memberships and discounts at local businesses grew in popularity over the past several months. For healthcare workers, incentives like hazard pay or overtime hours are always attractive, especially if the pandemic continues into the new year.
Employers would be wise to revisit their existing benefits packages – it's likely one of the best ways to stand out as a desirable employer. Talking with current employees to get a sense of what is most important to them is a good way to shape your future offers. In addition, Radius' team of experienced recruiters is always happy to help with uncovering exactly what new candidates are looking for, and act as a liaison between both parties. 
Virtual and Remote Practices are Here to Stay
Job seekers and employers alike should become as adept as possible at using virtual technology, as this has been one of the most popular trends of the past year, and is almost guaranteed to remain one. According to Gartner, 86% of companies conducted virtual interviews during the height of the pandemic, to comply with social distancing recommendations. Even when the pandemic subsides, the multitude of benefits that virtual and remote practices provide are undeniable. Being able to connect with candidates and employers that are thousands of miles away with a few clicks has obvious positive impacts for recruiting efficiency and communication.
For this reason, candidates and employers alike should assume this trend is here to stay for the long haul, and get as comfortable as possible with using this kind of technology. Search partners that are more confident and strategic with remote and virtual tech are likely to stand out above the competition. 
Ready to dive into a great new healthcare opportunity or hire your next great team member in the new year? Radius would be more than happy to help make the connection. Visit our job board for regularly updated opportunities, or contact us directly at .