Offering your healthcare employees certain benefits and perks along with their salaries is fairly commonplace. Typical benefit plans include things like medical and dental coverage, savings and retirement options, paid time-off and so on – all of which are desirable perks. These things obviously make a position more attractive to the candidate, but when it comes to employee benefits, there is much more than meets the eye.
While they obviously have their value for the employee, offering your staff extra compensation has its many upsides to you, the employer, as well. Benefits are worth more than you may think – read on to find out the value they hold for you.
Employee Benefits Mean Healthier Employees 
Topping the list of the most common employee benefits are medical and dental coverage. Especially in the United States, having this kind of coverage is extremely attractive, due to the often-high cost of routine procedures. Some benefit packages offer perks that people would be unable to afford otherwise, which go a long way. 
Being able to attend more regular checkups increases the chances of catching symptoms that could lead to more serious issues. This makes your employees less likely to miss work for extended periods of time. Especially in the healthcare field, maintaining one's health is of the utmost importance. Employees that have the opportunity to take care of themselves do not take it for granted, and are typically more productive and loyal…which leads into our next point.
They Also Mean Happier, More Productive Employees
Depending on the nature of the position, offering things like paid vacation and work from home days can improve the overall well-being of your employees. Allowing them to relax a little bit shows that you value their work-life balance, which is something that is crucial to the overall health and happiness of healthcare professionals. As a result, they may come to work more engaged, productive, and happier overall. 
HR consultant Joe Lineberry sums it up nicely: "Give employees the benefits they value, and they'll be more satisfied, miss fewer workdays, be less likely to quit, and have higher commitment to meeting the company's goals…research shows that when employees feel their benefits needs are satisfied, they're more productive."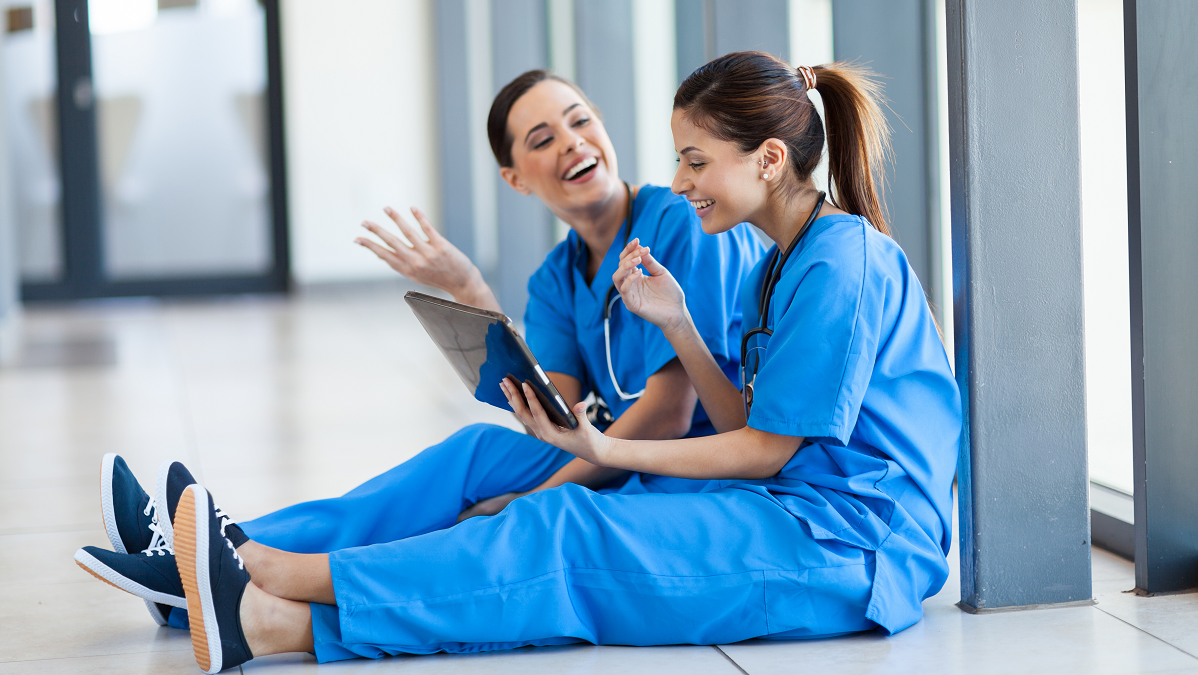 Employee Benefits Produce Better Retention Rates
79% of employees that have quit a job say they did so due to a lack of appreciation. Employees want to feel valued for the work that they do – offering a great compensation package is an easy way to show your employees that you care about them. Appreciated employees are more loyal, and less likely to leave if they feel valued and satisfied with their professional situation. 
In a job market where candidates have more choice and leverage than ever, every employer should be concerned about retaining the employees that they do have. Experts speculate the US economy is nearing 'full employment', meaning almost everyone who can have a job, has one: "With no spare workers, [businesses] need to boost their offerings to hire and keep their employees…and employees who are satisfied with benefits are almost four times as likely to be satisfied with their jobs." 
They Also Attract Better Candidates
Don't wait until the candidate has signed on to let them know what their benefits will be. When appropriate, put the perks right into the job posting! After monetary compensation, benefits and perks are the next best way to attract the best of the best to your openings. 
57% of job seekers say that the benefits package is a huge deciding factor when deciding what jobs to apply to. Candidates have a lot of leverage when on the job hunt, so facilities have to do everything they can to present your facility as the most attractive. Offering great benefits communicates to your potential top talent candidates that you recognize them as such and will pave the way for a respectful and productive partnership moving forward.
What Employee Benefits Should I Offer?
The kinds of benefits that employees value the most are going to differ from facility to facility, and depend on the nature of the job in question. However, in general, the most-valued benefits include medical and dental coverage, flexible hours, work from home time, more vacation, and student loan/tuition assistance. In some cases, these are so valued that employees would consider taking a lower salary in exchange for these benefits, which is something for facilities with smaller budgets to consider. 
If budget is a concern, there are also less traditional and more creative benefits that you can offer your employees, that will set you apart as unique from your competitors. Things like gym memberships or half-day Fridays may not be as flashy as a 401k, but they do add some appeal to the position. 
How have you seen employee benefits and perks improve your bottom line? Leave us a comment in the section below or email us directly at .
[button link="
https://radiusstaffingsolutions.com/job-listings/
" color="lightblue"] Find a Job[/button] [button link="
https://radiusstaffingsolutions.com/contact-healthcare-employment-agency/
" color="lightblue"] Request Talent[/button]