The job outlook for advanced practitioners, including professions such as nurse practitioners, physician assistants, advanced practice registered nurses or certified registered nurse anesthetists, is extremely promising in the United States. These kinds of positions are all growing much faster than average due to factors such as an aging population and an urgent need for skilled healthcare workers in rural areas. In addition, the outbreak of COVID-19 has further exacerbated the need for skilled professionals in a range of settings. 
If you are in this field, you may be finding yourself on the job hunt soon. Whether you are looking for your first advanced practice position out of school or you are taking on a new challenge later in your career, it never hurts to take some time and make sure you go into your next interview as prepared as possible. In addition to the basic checklist, there are some things you can do to go above and beyond. 
During a job interview, you must remember that you are likely not the only position being interviewed for. While this meeting is a chance for your potential future employer to get to know you, the opposite is true as well! By asking in-depth questions about the workplace culture, the healthcare facility itself and the overall industry, you can get a better sense of what to expect from the facility as a whole, as well as present yourself as someone who is genuinely interested in the job.
Here are a few of the best questions to ask to nail your next advanced practice job interview!
What will my patient load be, and will I work alone or with another HCP?
A recent article suggested that approximately 20 patients a day is a reasonably average load for a nurse practitioner. Depending on the specific position title and the needs of the facility, advanced practitioners will either work on their own and have their own patient load, or they may share their patients with another healthcare professional, such as a physician.
This is a highly illuminating question, because it lets you know a few different things. First, it lets you know how many patients you will be expected to see on a regular basis. Depending on your experience level, you may already know how many patients you feel comfortable with seeing every day. Secondly, it lets you know whether you will be expected to collaborate with another healthcare professional, which can dramatically change the dynamics of the role. Not every professional thrives in the same setting, so knowing what you are getting yourself into right away is always beneficial.
What are the onboarding and training methods?
Onboarding is one of the most important aspects of starting a new position, allowing you and your new employer to get on the same page. A good onboarding experience ensures that new employees are aligned with the company's mission and values, and contributes to lower turnover and higher productivity. Asking about the facility's training and onboarding practices will give you a good idea of how smoothly you will transition into the role.
A strong training period typically sets the stage for how the remainder of your time with the facility will look like, and what level of job satisfaction you will be able to achieve. These are fairly important factors, so try to unearth as many of the specifics of the onboarding and training period as possible.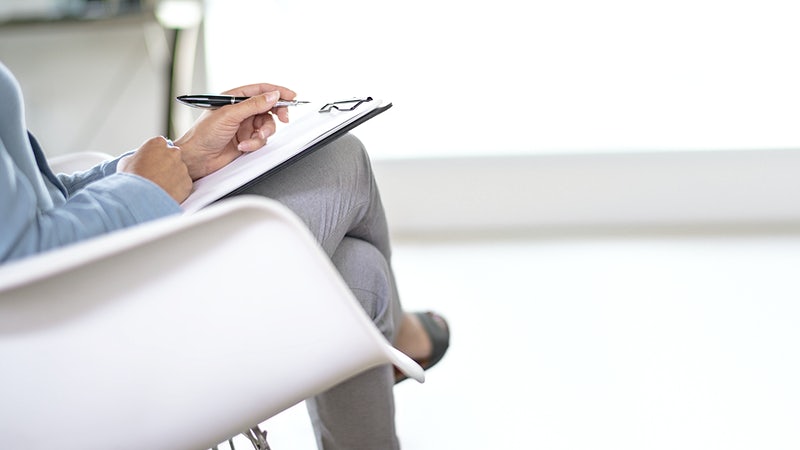 Will I be expected to write controlled drugs?
The expectation of advanced practitioners writing prescriptions for specific controlled substances differs between states and facilities, and knowing whether or not this will be required of you is very important. 
If the answer is yes, you need to be prepared that patients may ask this of you, and you may need to develop a more discerning opinion about doing so. If the answer is no, you may have to think more about fostering relationships with other healthcare professionals that are able to write prescriptions, in the event that you believe one of your patients would benefit. Either way, knowing the expectations of the particular facility will give you more insight into your day-to-day role. 
How do you ensure work-life balance for your staff?
Advanced practitioners are one of the most overworked healthcare professionals out there; in fact, a recent survey placed nearly 50% of physician assistants as suffering from burnout. For this reason, it should be at the top of your list to confirm that your employer has practices in place that ensure a healthy work-life balance for their staff. 
Especially if you are a seasoned professional, you may already have an idea of how much time in the week you need in order to feel balanced and rested. Regulations surrounding administrative time, paid time off, how many walk-ins you are expected to see on a regular basis, and support from other healthcare professionals can all allude to what your average day will look like, and whether or not the expectations are realistic to you.
Are you looking for a new position in the advanced practice field? These types of roles are one of our specialties, along with pharmacy, rehab therapy, healthcare management, lab sciences and medical imaging. Head to our job board for a full list of current opportunities or contact us today.