Nurse practitioners are among the most versatile and valuable healthcare professions. Their scope of practice and adaptability make them one of the most exciting and essential professions. 
Like most healthcare fields, there are certain required certification exams for nurse practitioners, which make candidates more competitive and well-rounded in their practice. In this field, there are two major certifications to choose between, offered by the American Academy of Nurse Practitioners (AANP) and the American Nurses Credentialing Center (ANCC). Both exams have their advantages, and both are recognized to be valid across the country but deciding between the two takes substantial consideration. 
Here is some insight into the similarities and differences between the two certifications, and how to decide which is right for you. 
What is the AANP Certification?
The AANP was established in the early 1990s as an independent, non-profit certifying body with the intent to provide those entering, continuing or advancing in the NP profession with a valid and standardized certification. The board offers two entry level exams, for Adult-Gerontology Primary Care NPs (AGNP) and Family NPs (FNP), as well as the Emergency NP (ENP) exam which is a speciality certification for FNPs with expertise in emergency care. 
The AANP also offers a membership program, which provides discounts on exam and renewal costs, access to valuable resources and events, and integration into a community of over 100,000 NPs across the country. 
What is the ANCC Certification?
Also established in the 1990s as a division of the American Nursing Association (ANA), the ANCC offers a number of specialty certifications, including Nursing Case Management, Cardiac Vascular Nursing and Ambulatory Care Nursing, in addition to various entry-level tests. The ANCC provides a coveted accreditation program recognized by Magnet hospitals, which are distinguished as facilities that provide exceptional nursing ability and patient care. 
The ANA also offers a membership program, providing its members with professional development opportunities and valuable career resources, as well as a discount on exam costs.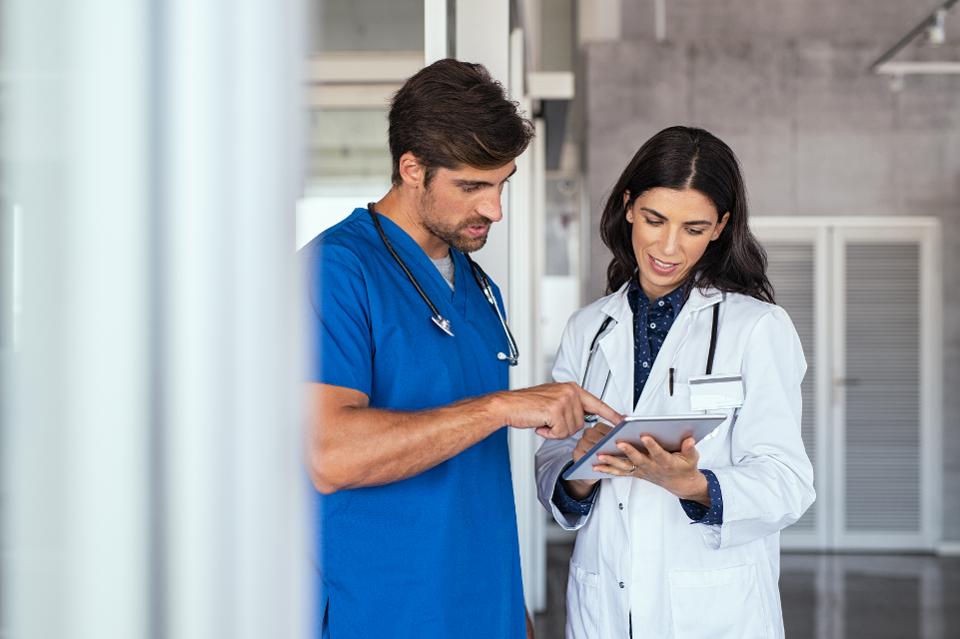 Which One is Right for Me?
When deciding between two different Nurse Practitioner exams, it's important to consider your specific career goals and what you aim to do with the certification.
While both are recognized nationwide by healthcare facilities and various insurance companies, one of the main distinguishers between the two accreditations is the scope of content they cover and the kind of career they prepare you for.
For nurse practitioners more interested in working in a clinical setting, the AANP allows any practicing family or adult-gerontology NP to work in any clinical setting across the country. While the ANCC does the same, if you have aspirations to work in an educational or academic role at some point during your career, the ANCC may be a better choice as the content includes aspects like nursing theory and research. The ANCC also offers a wider scope of specialty exams, whereas the AANP are broader, entry-level exams with the exception of one.
One last variant to consider is testing format and length; the AANP is entirely multiple choice and approximately 150 questions, while the ANCC is longer with a variety of question styles. For some, understanding which test style is more aligned with their learning abilities may factor into the decision. At the end of the day, the choice must be a personal one and depends on what makes the most sense for the individual and their goals. 
Are you looking to find a great new position as a Nurse Practitioner? Advanced practice jobs are one of our specialties – visit our job board today or email us directly at to get started.