Artificial intelligence is not a new concept in the world of healthcare, but it is one that is constantly evolving. Machine learning, deep learning and automation have helped countless healthcare industries move forward into new levels of efficiency and innovation. While there are some instances in which human interaction is necessary, machines are doing their part to improve the overall healthcare operation.
Fields like medical imaging, which are already fairly reliant on machinery, have experienced boundless innovation thanks to new developments. Some of the most recent steps in artificial intelligence are improving both the patient and healthcare professional experience, allowing for more accurate service and care. 
Here are some new ways artificial intelligence is changing the world of medical imaging.
Deep Learning Algorithms
Artificial intelligence is one way to combat the sheer volume of scans a diagnostic imaging professional must go through every day. Especially when dealt with on a first come, first serve basis, a critical case could be left to the bottom of the pile for much longer than necessary.
In the United States, here have recently been exciting advancements in artificial intelligence which develop algorithms to address this and other diagnostic imaging concerns. Breast Health Solutions by New Hampshire-based suite iCAD has developed certain algorithms to evaluate both 2D and 3D mammography as well as breast density assessments, much faster than through human evaluation. Another model created by Google in collaboration with Northwestern Medicine was trained on over 40,000 chest scans to diagnose lung cancer. The algorithm was able to find up to 9.5% more malignant lung modes than human specialists, potentially saving lives.
Around the world, similar initiatives have begun to take shape as well. A product created by General Electric called Critical Care Suite designed to not only identify, but prioritize cases of certain conditions, was approved last fall by the FDA. Over 150,000 lung scans were sent to GE and with the help of a team of radiologists, the machine sorted through them, learning which ones had a certain collapsed lung condition. After reading thousands of scans, the machine had developed an algorithm to detect this condition on its own.
In addition, another research group in The Netherlands has developed a deep learning algorithm that excludes a significant percentage of scans that tested negative for a certain abnormality which can lead to a preliminary heart condition. Developments like these can drastically reduce the manual workload of many medical imaging professionals and allow them to help those in need in a more timely manner. 
Image Reconstruction
Another fascinating way in which artificial intelligence is pushing the world of medical imaging forward is its role in image reconstruction. The use of automated image reconstruction has promising applications in both computed tomography (CT) and magnetic resonance imaging (MRI) scans, both of which can be time-consuming and uncomfortable.
For CT scans, deep learning is being used to improve the quality of low-dose scans to make them closer to the quality of normal-dose scans, which can significantly reduce the patient's exposure to harmful radiation. For patients who require multiple or regular scans, this is a huge advantage. 
For MRI scans, researchers are using a similar approach to reduce the scan time, constructing higher quality images with less information. Considering MRIs can take up to a few hours depending on the part of the body in question, this is a welcomed change.
Both CT and MRI scans can be very unpleasant for patients in terms of radiation exposure and long scan times, so any possibility of making them easier and faster is a big step forward for improving the patient experience. Quicker scans that use less resources also means that more patients can be seen than ever before, improving the level of care.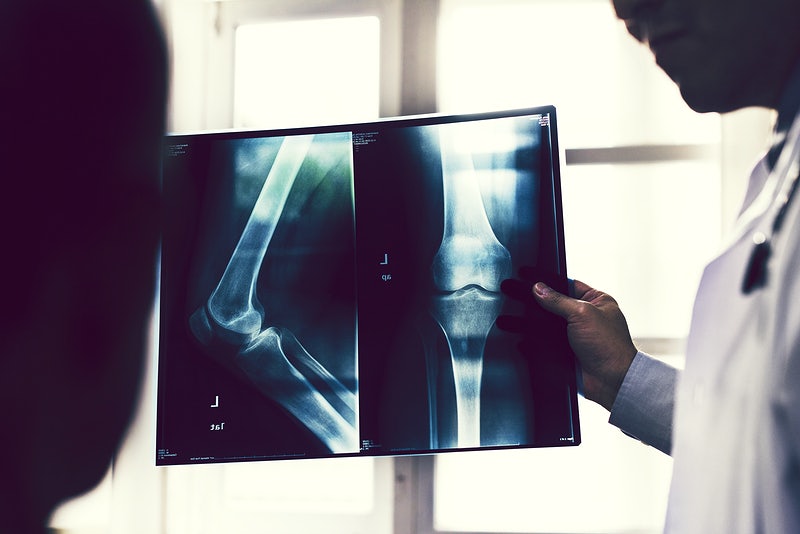 Improved Workflows
In addition to upgrading the quality of the images themselves and the patient experience medical imaging professionals are able to provide, artificial intelligence is also lending it's talents to improving the workflow of healthcare organizations. One of the biggest downfalls of medical imaging is the overall time it can take to complete a procedure from initiation to end result, and AI has helped speed the process along. 
An AI healthcare product called Change Healthcare has developed a workflow initiative and identifies three basic steps to a medical imaging workflow: image analysis, communicating results and alerts, and assigning priority to different cases. By using technology to streamline these various stages of the workflow, healthcare professionals are able to save much needed time and dedicate more time to cases which actually require human intervention. 
Are you interested in an exciting position in medical imaging? It's one of our specialties! At Radius, we are passionate about placing qualified candidates in unique and challenging positions all across the country, like this one in New Mexico and this one in New York! Contact us today to get started.