Like many healthcare disciplines, there are certain certifications and memberships available to radiologic technologists that help them enter, continue and advance within the field. Radiologic technologists are lucky to have two valuable certifying bodies that help professionals get the most out of their chosen field of work. The American Registry of Radiologic Technologists (ARRT) and the American Society of Radiologic Technologists (ASRT) are both nationally recognized and widely respected organizations, the benefits of which can deeply enrich a career in radiology. But what are the differences between the two?
For medical imaging professionals exploring the field, here is some insight into the similarities and differences between the two organizations, and how they can help you in your career.
ARRT
Currently, over 330,000 radiologic technologists across the country hold an ARRT certification, which has become the gold standard for this profession. The ARRT offers certification courses that help individuals stand out from the competition. In most cases, employers require candidates to have their ARRT registration and certification in order to be considered. 
The registry provides the national testing and credentialing services that many states require in order for medical imaging professionals to practice. There are also a number of specialties within the medical imaging discipline that individuals can choose from, including Nuclear Medicine Technology, Computed Tomography and Vascular Sonography. Even in cases where employers don't require the certification, obtaining it is an indicator of your commitment to the field and your dedication to delivering high-quality patient care. 
ASRT
While the ARRT is a requirement in many cases, the ASRT is not mandatory in order to practice, although many RTs choose to become a part of the society. A membership with the ASRT includes continuing education courses (CE courses are mandatory in order to continue practicing radiology, although the ASRT is not the only certifying body that offers them), access to valuable peer-reviewed journals, a members-only magazine, discounts on products and services and of course, the inclusion of a national society of over 150,000 like-minded individuals.
Many professionals and facilities believe that becoming a member of the ASRT heightens the experience of being in the radiology field, and the board was also a key player in providing resources to medical imaging professionals during the height of COVID-19.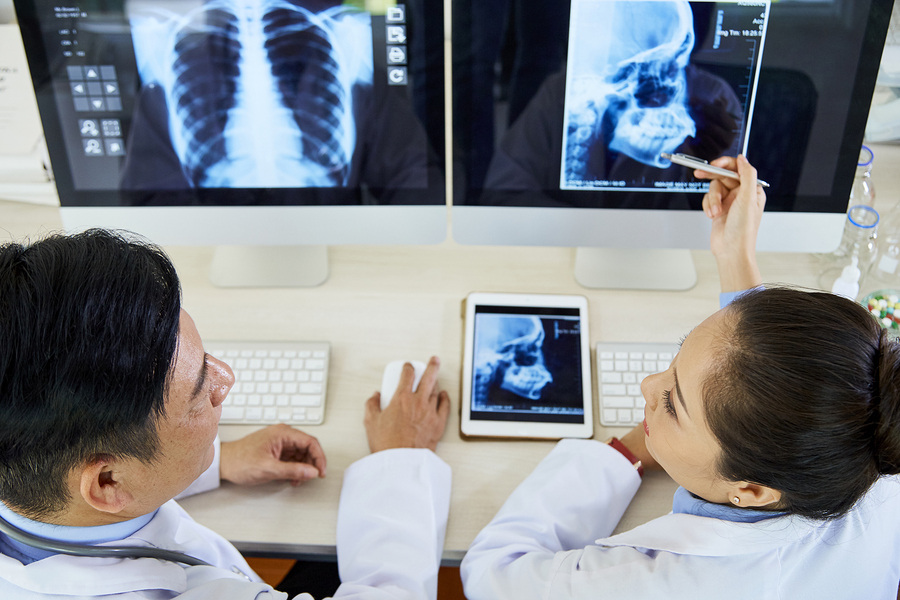 Do I need both?
The main difference between the two groups is that the ARRT is more focused on preparing individuals for working in the field through testing and certification, whereas the ASRT is more focused on fostering community and furthering education. Being associated with both boards is not mandatory, but it can elevate one's personal experience and job satisfaction in the field. It can also make you a much more attractive candidate when it comes to looking for a new position; like most professions, the more certifications and associations you have, the more competitive you become.
There are also costs associated with both organizations, which may be a factor when deciding whether or not to join both. While memberships in both societies are highly coveted and respected by facilities across the country, the decision to become a member of both groups must be a personal one. Regardless, it is wise to ask an experience recruiter for insight, and/or check with the facility you are interested in working with to confirm their requirements. 
Are you looking for a great new position in the medical imaging field? You've come to the right place – Radius specializes in this field and would be more than happy to place you in a new position. Head to our job board or email us directly at today!