It is no secret that the face of the healthcare industry has changed dramatically in the first half of this year and seen a number of trends begin to take shape. Facilities worldwide have already gone through a considerable amount of adapting in order to survive – but what will the second half of 2020 look like for certain healthcare fields?
Here, we look at some trends that have been emerging in Radius' specialties and are likely to stay in place for the long term. 
Advanced Practice
The role of advanced practitioners has often been a flexible one, with nurse practitioners and physician assistants stepping in to help other healthcare areas that may be struggling. The second half of the year could see advanced nurse practitioners having a more prominent role in community care and home health care settings, as a result of long-lasting effects on older individuals recovering from the virus. 
Some experts suggest that following the devastating experience of the past few months, there may be a trend which sees a mass exodus of primary physicians from the American healthcare industry – at least 14% of physicians have already said they plan to change jobs after the pandemic. In response to this, the industry could see a heightened demand for nurse practitioners and physician assistants to supplement these roles.
Healthcare Management
Like most industries, healthcare has adopted a more tech-forward, virtual makeover  that has been helping to enforce social distancing measures and allow collaboration and communication. Healthcare management trends will likely change in a significant way in response to this, with one expert suggesting that "data and digital enablement will be the nucleus of healthcare management." 
Trends like digital health records and virtual communication have already been on the rise for those in healthcare management, and aren't likely to go anywhere – so getting comfortable with the technological side of things is a good idea for aspiring healthcare managers. 
Lab Sciences
Lab science has, of course, been at the forefront of the battle against the coronavirus, as researchers and lab technologists work tirelessly around the world to study and learn about the virus. Even though they have been instrumental in this fight, many experts believe that the response was slowed down significantly due to overbearing, confusing regulations and too much interference from various agencies. 
As a result, some medical laboratories processes could see streamlining to shorten their reaction and development timelines, as well as the introduction of better technology and a bigger importance placed on the public perception of lab scientists.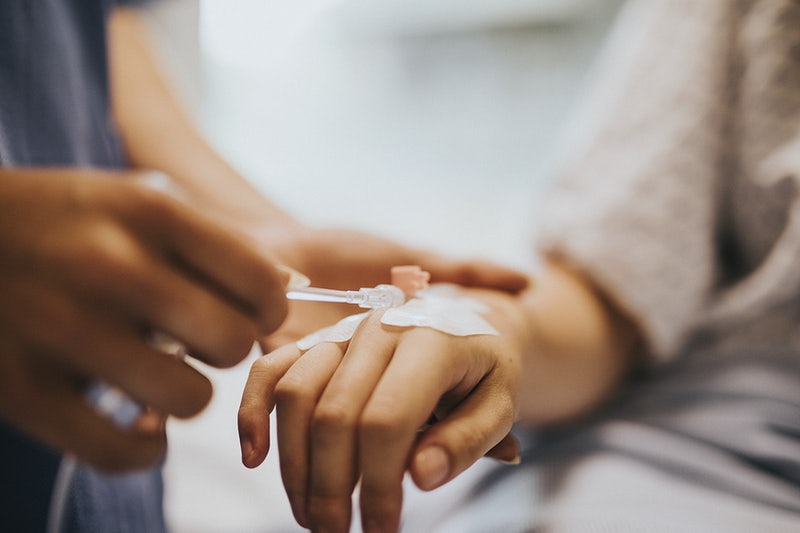 Pharmacy
Pharmacy professionals have played a vital role over the past few months, and will continue to do their part to help for the remainder of the year. In a similar way to how they have been utilized in the fight against this virus, the scope of practice may expand for some pharmacists in the future, and they will be more involved in emergency preparedness and response to potential future public health crises. 
Another way in which pharmacy will change is the methods in which prescriptions are acquired. Like many industries, some remote or virtual pharmacy practices have been put in place and will continue to be a viable option for those who cannot, or don't want to, leave their homes. 
Radiology
Medical imaging has begun to play an exciting role in helping to detect COVID-19 in patients and to rank the severity of different stages of the virus with a revolutionary classification system. Now, as the worst of the virus is (hopefully) behind us in many parts of the world, focuses in medical imaging have begun to shift from diagnosis to prevention and preparedness, which could become a larger part of the future of these kinds of roles. 
Because of the success it had with detecting problems in asymptomatic patients, experts from around the world predict that an increase in the number of medical imaging scans could be on the way in the near future, used as a preventative method for other serious diseases.
Rehab Therapy
In response to thousands of patients across the country recovering from respiratory damage and extended periods of low mobility, many physical therapists are finding that eccentric physical therapy is presenting a plethora of benefits.
Eccentric movements in physical therapy, when the muscle lengthens while bearing weight is often used in physical therapy practice to help patients recover from long periods of low or no mobility. For patients recovering from long hospital stays, these kinds of movements can help them with both their mobility and to slowly regain some cardiovascular and respiratory health.
In both physical and occupational therapy, as well as many other healthcare fields, the popularity of home healthcare visits is on the rise, in response to older patients reluctant to travel outside of their homes. This shift could also be helpful for a number of other patient situations, and will likely become a common practice in the near future. 
Radius is always eager to join the healthcare trends conversation and to continue to match amazing healthcare professionals with great positions all across the country. Contact us today to get started!